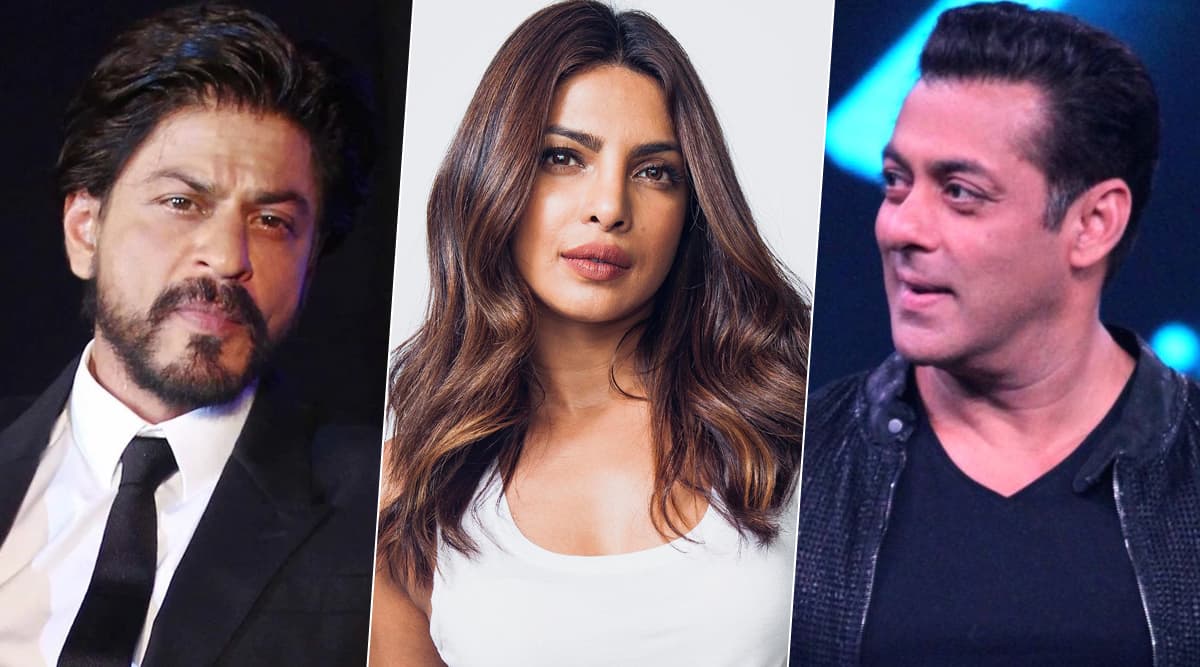 Social media plays a very important role for our celebrities. As it's a tool which helps them to reach out to fans and put forth their opinions. Having said that, recently, we came across a survey by a US-based company SEMrush which says that Priyanka Chopra and Salman Khan were the most searched Bollywood personalities on the web from October 2018 to October 2019. Well, talking about figures than the search volume of Priyanka happens to be 4.20 million times whereas Salman stands at 2 million times. Also, this piece of news is not at all shocking as we all know how influential PeeCee is turning out to be in Bollywood as well as Hollywood these days. Priyanka Chopra and Nick Jonas Shell Out $20 Million for Their New Mansion in Los Angeles that Has 7 Bedrooms and an Indoor Basketball Court (View Pics)
The same survey's October 2019 stats suggest that our desi girl and Salman were searched for 2.74 million times and 1.83 million times, respectively. And it was Priyanka's wedding with singer Nick Jonas in December 2018 which helped her to garner a humongous number wherein she was looked on the web for over 13.6 million times. Ofcourse, this is one of the reasons she has topped the chart. Salman in the same month was searched for 2.74 million times. Nick Jonas Has Something Special in Store for Priyanka Chopra for Their First Wedding Anniversary.
If just Bollywood men are to be taken into consideration than Shah Rukh Khan and late actor Amrish Puri enjoy second and third spot, the average monthly search of whom was 1.70 million times. Sunny Leone and Deepika Padukone have managed to be grab the second and third position as the most searched celebs when it comes to female Bollywood celebrities. Stay tuned!