By April, we will find out how our favourite superheroes are going to bring back their 'snapped' comrades back from wherever Thanos has sent them. Avengers: Endgame, the biggest film of 2019, is making steady progress with its marketing. We already have a teaser and a Super Bowl TV spot that left all the Marvel fans asking for more. Now Marvel has revealed a new picture that has given the fans more to talk about what to expect from the ensemble film. Avengers: Endgame Superbowl Trailer: Nebula's 'Sacrifice', Captain America's PTSD, Time Travel? – 11 Things You Might Have Missed in the New Marvel Promo.
The promotional image has all the Phase One main superheroes lined up in what we assume to be their new uniforms. So we have Iron Man, Captain America, Black Widow, Thor, Hawkeye and The Hulk in a very photoshopped picture. Just seek Scarlett Johannson's (Black Widow) picture and you know what we are talking about. Other surviving superheroes like Ant-Man, War Machine, Rocket Raccoon and (we think) Captain Marvel are given a miss. Avengers: Endgame Super Bowl Teaser: Did The Russo Brothers Explicitly Edit A Character From The New Promo?.
Here's the picture: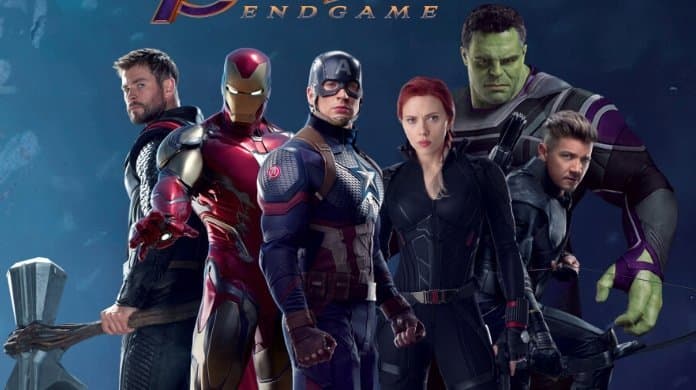 What's most noticeable about the whole picture are Black Widow's returning red hair, Hawkeye's new haircut and The Hulk in uniform. The latter makes us think that Bruce Banner has finally managed to control The Hulk.
Avengers: Endgame, the sequel to Infinity War, is directed by Anthony and Joe Russo. The movie stars Robert Downey Jr, Scarlett Johannson, Chris Hemsworth, Chris Evans, Paul Rudd, Don Cheadle, Brie Larson, Mark Ruffalo, Jeremy Renner and Bradley Copper. Avengers: Endgame will release on April 26 in India.