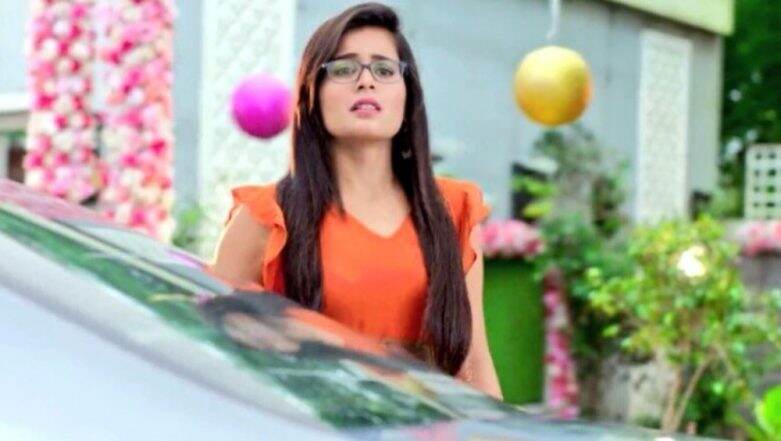 In yesterday's episode of Yeh Rishtey Hain Pyaar Ke, we saw Meenakshi puts a condition before Vishambhar for getting Kunal married to Kuhu. Later, Mishti decides to leave the house while Abir seeks clarification from her. Tonight's episode starts with Abir (Shaheer Sheikh) thinking about why Mishti (Rhea Sharma) behaved the way she did and wonders what is the reason behind it. Abir is happy for Kunal as at least he is getting married. Everyone is happy and dance and enjoy at the Rajvansh mansion.  Abir tries to hide his feelings and acts as he is happy to show his loved ones. Yeh Rishtey Hain Pyaar Ke August 14, 2019 Written Update Full Episode: Abir is Certain That Mishti Would Never Hurt Anyone and Decides to Find the Truth Behind Her Outburst
On the other hand, Mishti packs her bags to leave the Maheshwari house and gets emotional. She prays to God for everyone's well being. Meanwhile, Kuhu is getting ready for her marriage and thinks that once her wedding is over, everything will be fine as Kunal is with her.
Meanwhile, in the Rajvansh house, Kunal (Ritvik Arora) is disturbed as he does not want to get married and is upset as to why Meenakshi is not stopping the marriage. In the Maheshwari house, Ananya tells Kuhu to get ready. Kuhu (Kaveri Priyam) misses Mishti but says that she will manage alone. Mishti watches Kuhu happy and thinks everything will be fine now. Meanwhile, Rajshree tells Vishambar that they should talk with Mishti and stop her but he says that not today as it is Kuhu's day and goes to get the driver so that he can drop Mishti. Yeh Rishtey Hain Pyaar Ke August 13, 2019 Written Update Full Episode: While Everyone Is Upset with Mishti and Kuhu Thinks That Her Sister Is Jealous, Abir Suspects Something Fishy
On the other hand, Abir asks Kunal as to why is he not happy on the day of his marriage and when he is marrying someone he loves. Meenakshi says that Kunal is upset because of everything that happened. Yashpal asks Kunal if he ready for marriage, but Meenakshi interrupts and says why will he not be ready for marriage?
Later, as Mishti leaves, Vishambar becomes emotional but hides his tears. Meanwhile, Nidhi is upset as Kunal slapped Atul. Mishti calls Meenakshi and tells her that she is wrong, as she made a daughter break her father's heart and insult him. She also warns Meenakshi that God sees everything and she will be punished for her deeds and hangs up. Meenakshi goes to Kunal's room and tells him to pack his bags and leave the house as soon as possible, as she too does not want this marriage to happen and hands him his tickets. Yeh Rishtey Hain Pyaar Ke August 9, 2019 Written Update Full Episode: Meenakshi's Plan To Embarass Maheshwaris Fails as Abir Distracts Mishti and Varsha Applies Mehendi to Kuhu!
Meanwhile, Abir is tensed about Mishti as she did not call him even once. Just then he gets a call from her (dheere dheere sey mere zindagi mein aana track plays in the background). Meanwhile, Meenakshi hides Kunal and gets him out of the house.
In the next episode, Abir comes to know that Kunal is not there at home. He goes to Meenakshi and warns her that if Kunal does not reach home within fifteen minutes then she knows what he can do.