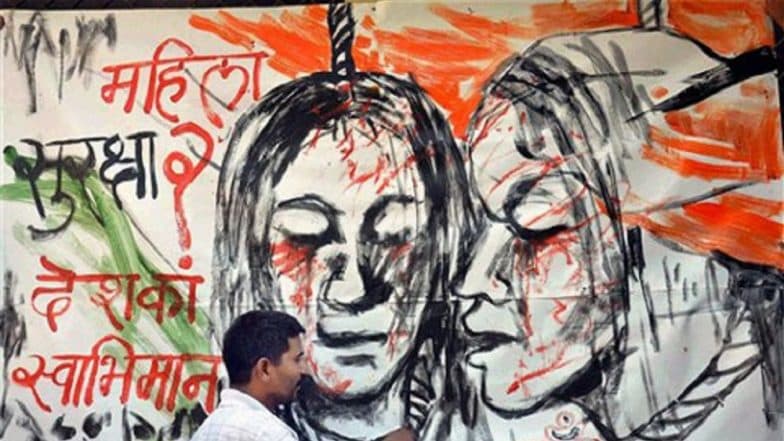 Mumbai, September 11: In a shocking incident, a businessman in Mumbai was arrested for allegedly raping his former employee on the pretext of clearing her dues and then leaving her in a brothel. Reports inform that the Nagpada police arrested a 27-year-old Goregaon businessman on September 5 for his involvement in the crime. According to a report by Hindustan Times, the man, who runs a catering business, drugged the woman and then sexually abused her. As soon as the incident was reported, Police initiated an investigation into the matter and found out that the complainant worked with him and had recently resigned. Mumbai Rape Case: 2 Van Drivers Sentenced to 10 Years in Jail For Raping KG Girl in 2016.
The report informs that the woman had requested the man to pay her pending dues, for which he agreed to and asked her to meet him at Andheri Metro station on September 2. The woman met him there, after which the accused asked her to accompany him to a beach on his bike. On reaching the beach, the man offered her some alcohol, which she consumed and began feeling dizzy. Mumbai POCSO Court Sentences Two Navy Personnel to 10 And 7 Years in Jail For Raping And Blackmailing Naval Officer's Teenage Daughter.
Police said that around 1.30 am on September 3, the accused took her to a room in Nagpada in an inebriated state and raped her. An officer from Nagpada police station further informed that the next morning, the woman found herself in a brothel in Kamathipura in Mumbai, from where she was able to flee. The woman then reached Nagpada police station and filed an FIR against the businessman for the abuse.
A case was registered against the accused and the complainant was taken for a medical examination to Sir JJ hospital. The police arrested the accused from his home on September 5. Also, a 45-year-old woman, who owns a brothel in Kamathipura was also arrested for allegedly renting the room where the woman was raped, to the accused for Rs 200.