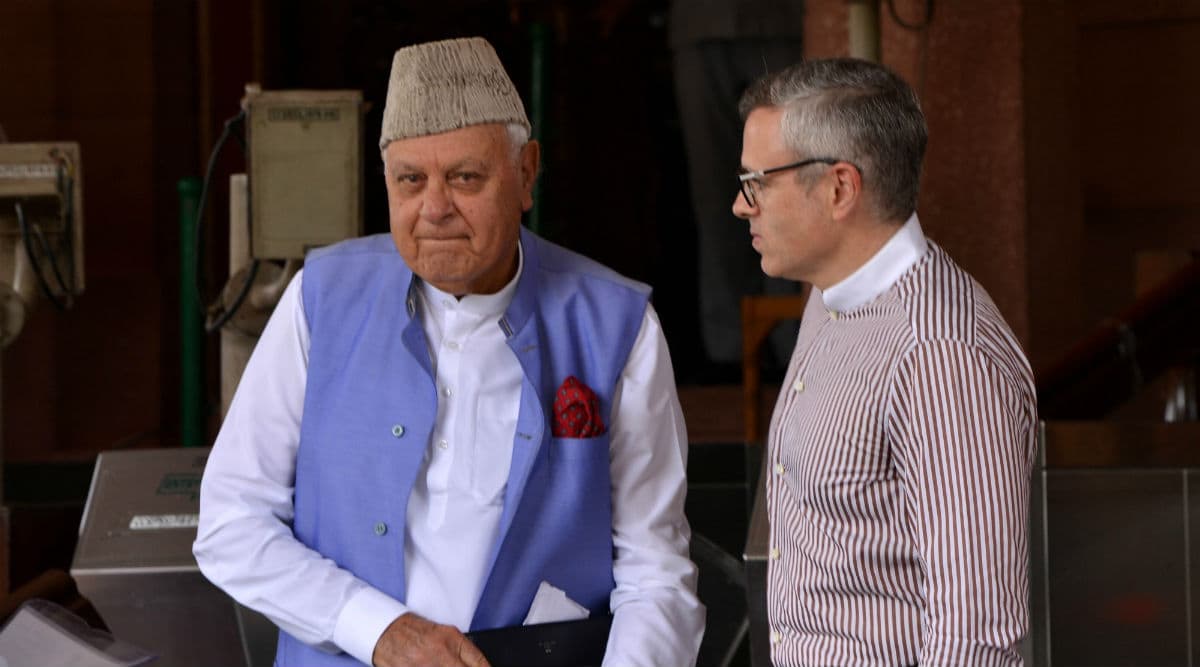 Srinagar, October 8: A delegation of the National Conference met detained party President Farooq Abdullah and Vice President Omar Abdullah on Sunday, two months after the Centre withdrew Jammu and Kashmir's special status granted under Article 370. Interestingly, no statement was made against Article 370 repeal by National Conference leaders following the two meetings. According to a report, the party would rather keep its focus on securing full statehood back for Jammu and Kashmir. Jammu And Kashmir Under Siege: Security Lockdown, Communication Blackout And UT Status Leave Kashmiris With No Autonomy.
The intriguing silence of the National Conference leaders on the nullification of provisions of Article 370 and Article 35A following their meeting with Abdullahs was very well noticed. The delegation kept the focus on their two major demands - the release of all detained political leaders and lifting of security lockdown and communication blackout in Jammu and Kashmir. National Conference MP Hasnain Masoodi said that both father and son were "in good spirits". NSA Ajit Doval on Article 370 Repeal: Majority of Kashmir Supporting Move, 92.5% of J&K Freed of Restrictions.
The National Conference would "focus on pressing for restoring statehood to Jammu and Kashmir", sources in the party told Times of India. While Abdullahs decided to shift their focus, for time being at least, the People's Democratic Party (PDP) have taken a hard line against Article 370 repeal, which led to the cancellation of party leaders' scheduled meeting with detained supremo Mehbooba Mufti on Monday, TOI report added. PDP leader Firdous Tak said that the meeting was cancelled due to differences within the party.
The Centre on August 5 withdrew Jammu and Kashmir's special status by removing certain provisions of Article 370 and bifurcated the state into two union territories. Since then, several political leaders from the state have been either under house arrest or detention.