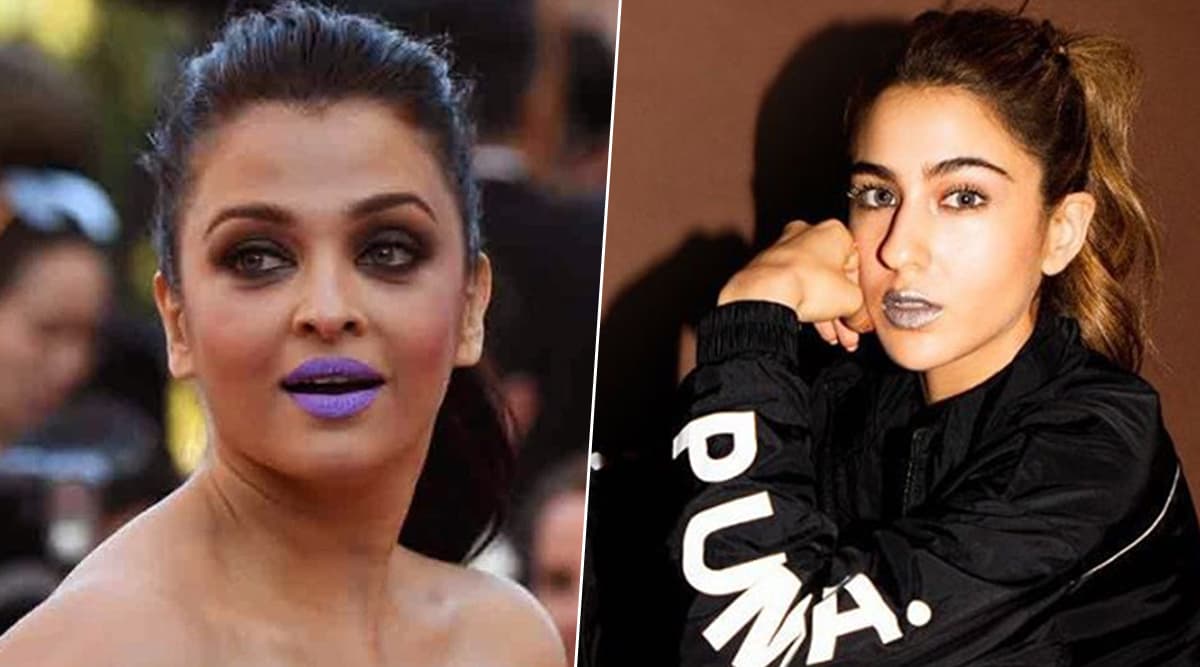 Bollywood as a whole is evolving with each passing day! Leaving behind the cliched rules in all the categories, we appreciate how B-townies are learning a lot from the West culture. There was time, when the Bachchan bahu, Aishwarya Rai walked Cannes 2016 red carpet in a purple lipstick and you know what followed next. Aish's not-so-regular lip colour created quite a stir online and she was trolled left, right and centre. Well, it's 2019 and here's another Bollywood babe, Sara Ali Khan who is wearing an unusual lip shade in her latest IG post and we are in awe. In a nutshell, its time to move over Aishwarya's purple lips as Sara Ali Khan is here with a silver one. Sara Ali Khan on Hello! Magazine Cover Proves There IS Such a Thing As TOO Much Bronzer!
It so happened that Sara treated her fans with some fresh pictures on her IG where the Kedarnath actress proves to be a daredevil and we are loving it. In her athleisure wear, Sara looks straight into the lenses, but its her glittery silver dash of lip shade which screams, 'change is here'. The actress also captioned the image in a most innovative way possible. "I don't apologise!! Not for my lipstick not for my size. Not for my salad not for my fries.  If anyone makes me- or rather tries. You'll just have to deal with Sara's cries,"she wrote. What Is Sara Ali Khan's Real Age? Why Is There an Age Difference in What Simmba Actress Claims & Online Data?
Have A Look At The Pictures Below: 
On that note, we really laud Sara's attempt to think out-of-the-box not just with regards to fashion, but also beauty. Well, we again would love to talk about the diva's caption on the latest post which is witty, an eye-opener as well as squashes stereotypes. You go GIRL! Stay tuned to LatestLY for more glamorous updates like this one!