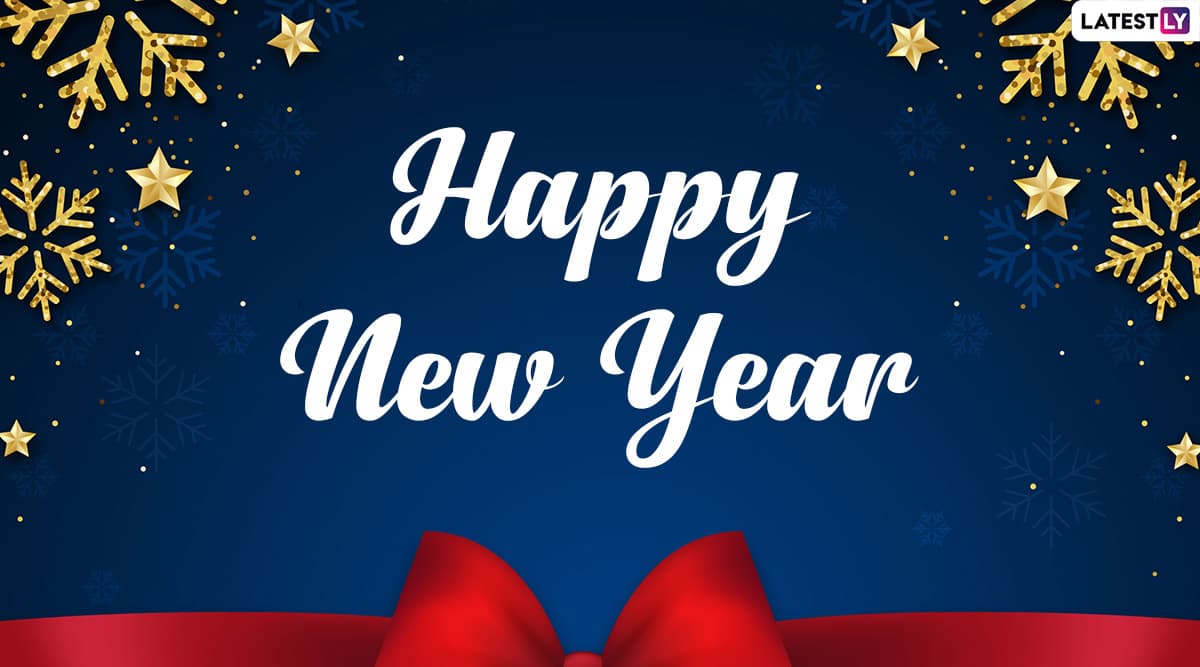 Last-minute searches for Happy New Year 2020 messages and greetings are on. Yes, kindly do not underestimate the power of beautiful Happy New Year wishes, images, WhatsApp Stickers and wallpapers. How excited are you for New Year 2020? Is your thrill reaching sky-high? If not, you must charge yourself up, because it is not only an end of the year, but a decade. Yes, up the first day of January, we will hit the decade of the 20s! To give it a magnificent start, you must send across the best words to the people you care and wish them a great New Year, New Start. New Year 2020 is a great time to reach out to friends, family, clients and customers with a Happy New Year card. But it could be challenging to express your feelings with the right words. And you cannot go old school! We are here to the rescue. We have compiled a fantastic list of Happy New Year 2020 images and greetings. These New Year 2020 wishes, GIF messages and quotes will also be accurate for your Facebook, Instagram captions and SMS templates, as well. In addition, we have provided the direct link to recent features of WhatsApp—the Happy New Year stickers so that you can download and send on New Year.
New Year is a trendy and full joy event worldwide. Call it a festival, an event, the beginning of new life or the biggest holiday, the start of another year is a total thrill. No matter which part of the world you are in New Year celebrations, this is the perfect moment for you to send your warm greetings and good thoughts to your loved ones. These Happy New Year 2020 messages, greetings and wishes can be used, according to the relation you share with a person. All the HNY images, along with New Year 2020 wishes written on it, will express your feeling towards the person. Happy New Year 2020 Wishes & HNY Messages in Advance. 
Sending Happy New Year wishes today, has become a tradition and very tech-friendly. These messages are absolute handy. The GIF images and Happy New Year 2020 WhatsApp Stickers will make your New Year greetings enjoyable, instantly. Lucky Foods For 2020: Eat These Foodstuff to Boost Good Luck In Your Favour This New Year.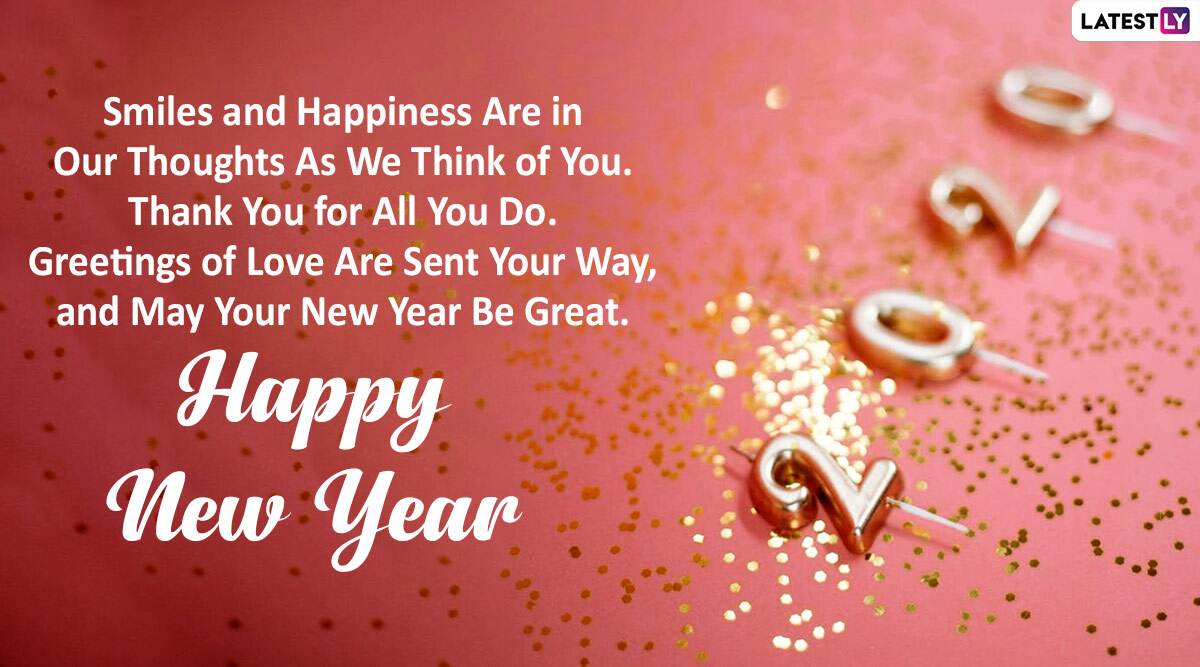 WhatsApp Message Reads: Smiles and Happiness Are in Our Thoughts As We Think of You. Thank You for All You Do. Greetings of Love Are Sent Your Way, and May Your New Year Be Great.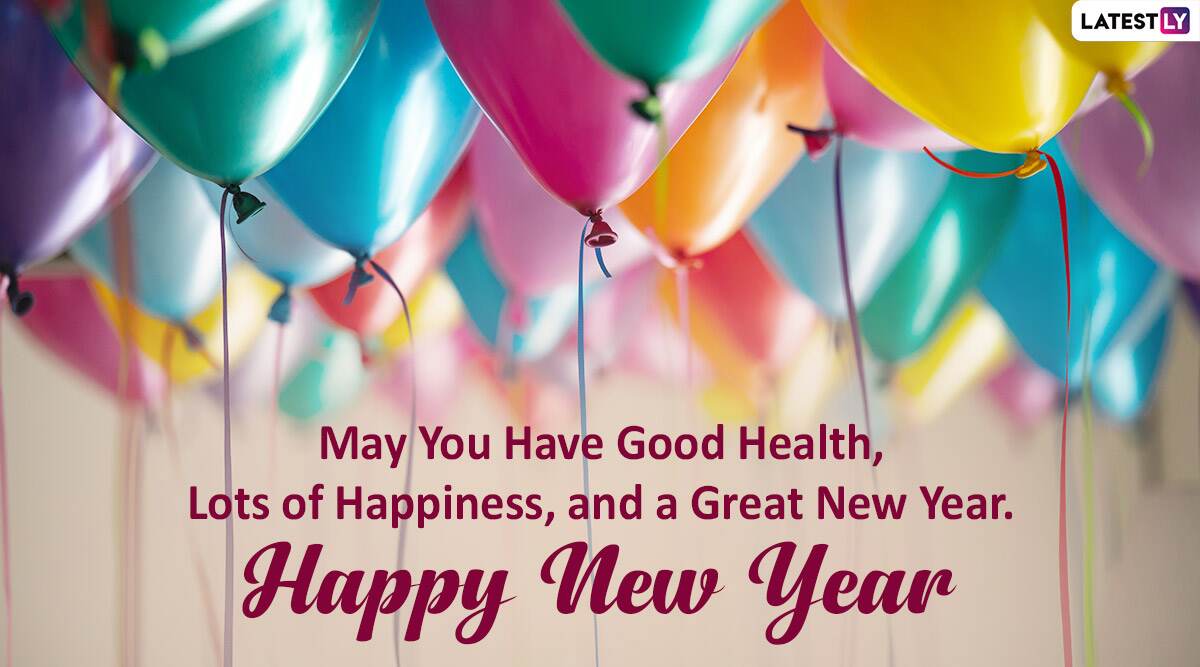 WhatsApp Message Reads: May You Have Good Health, Lots of Happiness, and a Great New Year.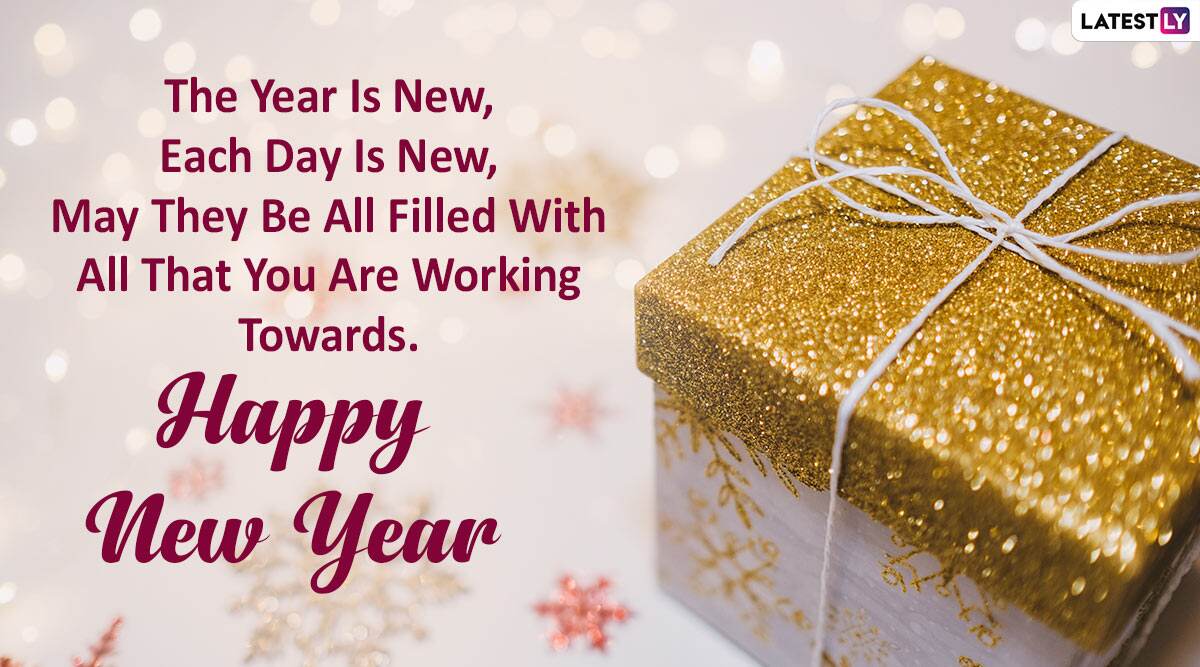 WhatsApp Message Reads: The Year Is New, Each Day Is New, May They Be All Filled With All That You Are Working Towards. Happy New Year.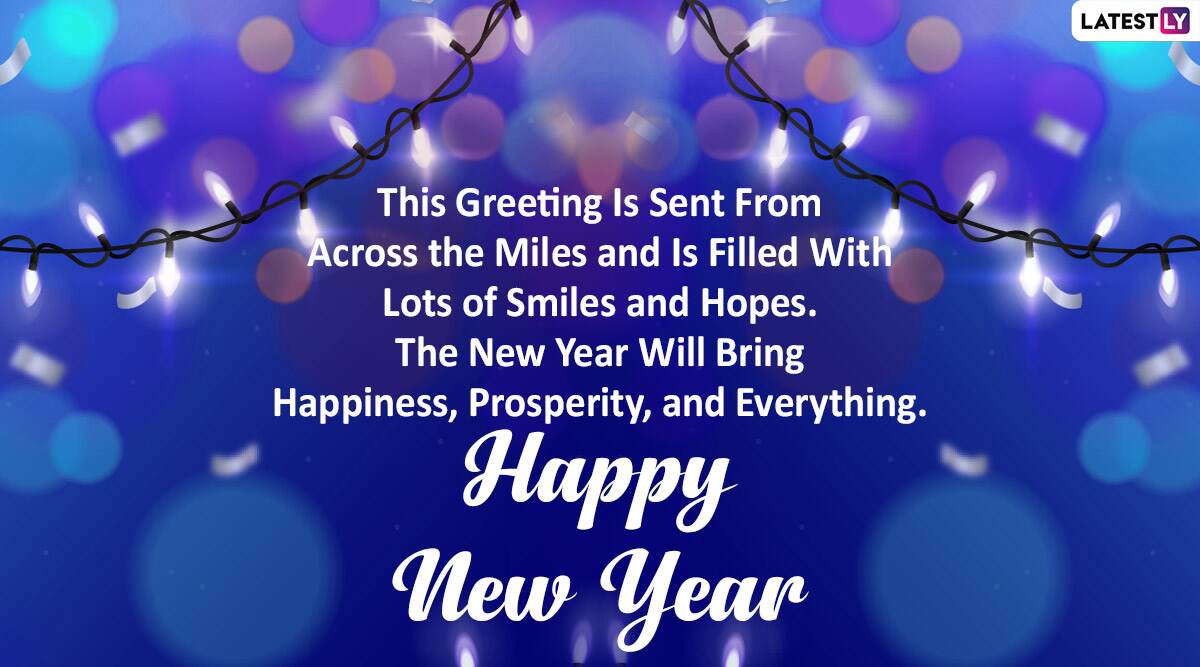 WhatsApp Message Reads: This Greeting Is Sent From Across the Miles and Is Filled With Lots of Smiles and Hopes. The New Year Will Bring Happiness, Prosperity, and Everything. Happy New Year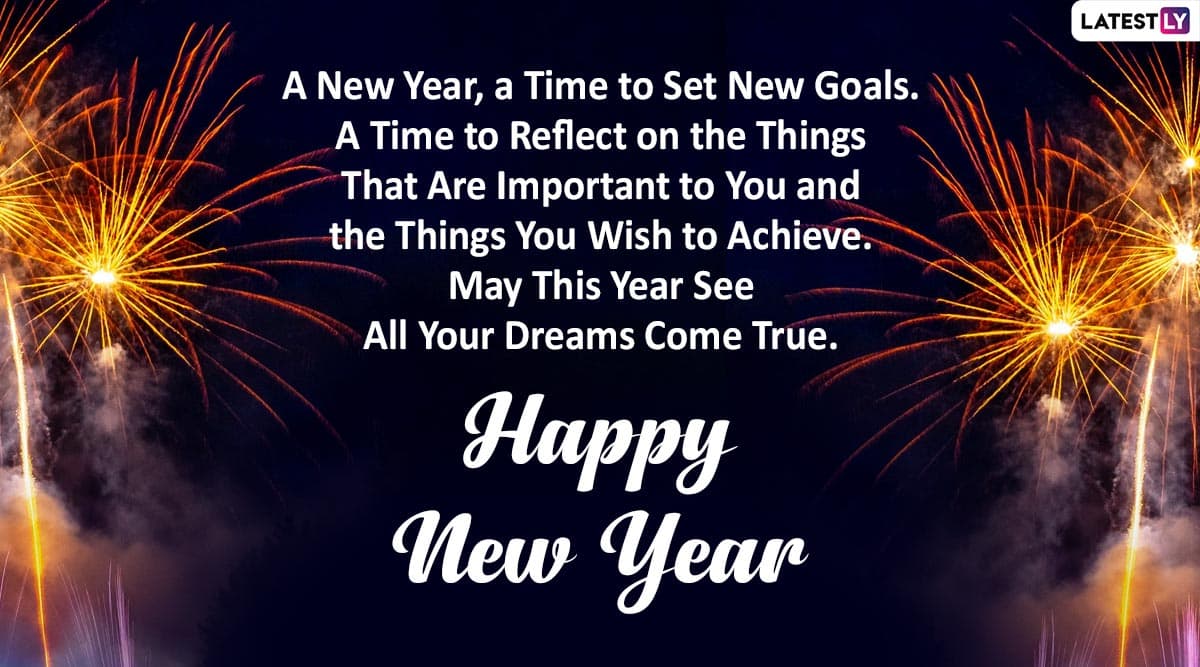 WhatsApp Message Reads: A New Year, a Time to Set New Goals. A Time to Reflect on the Things That Are Important to You and the Things You Wish to Achieve. May This Year See All Your Dreams Come True.
Happy New Year 2020 GIFs:
How to Download Happy New Year 2020 WhatsApp Stickers?
Happy New Year 2020 messages have become more fun, thanks to the stickers, inbuilt by the Facebook-owned app. All Android phone users can visit the Playstore app or click here to download Happy New Year 2020 WhatsApp stickers.
We hope the above Happy New Year 2020 images and messages will be perfect for the greetings you share on the event. Ring in 2020 with hope, prosperity and lots of good wishes, only. Happy New Year!