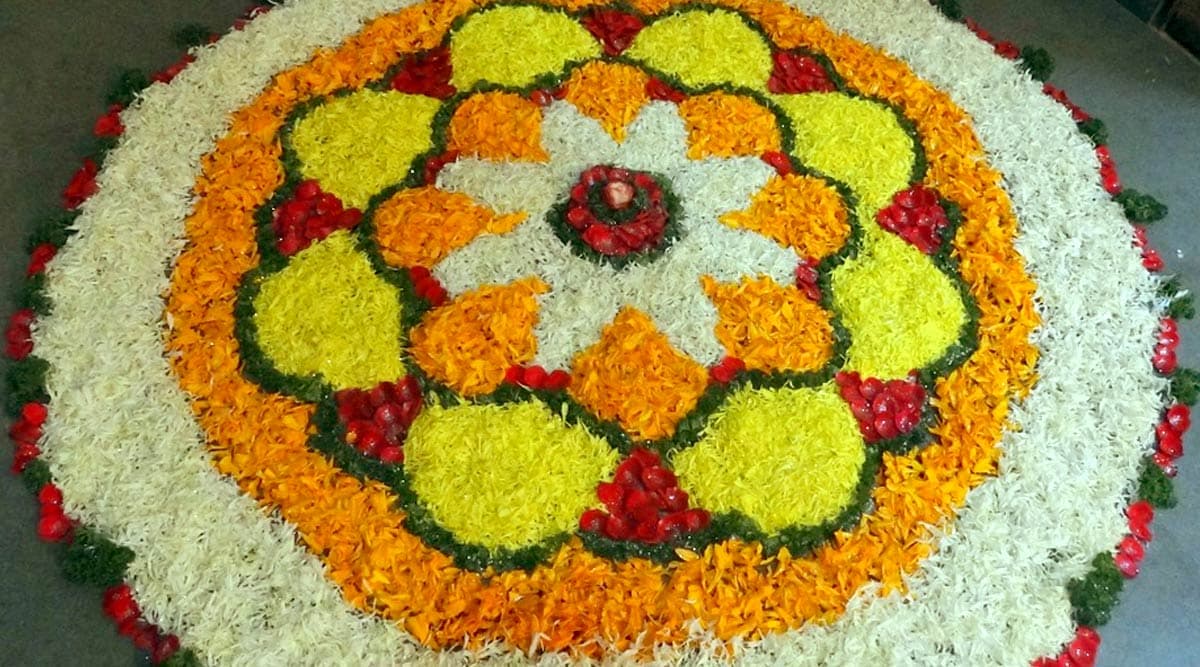 People across India are gearing up to welcome the harvest season. Known by various names, depending on regions, a harvest festival is a grand event for all of us. Tamil community will observe its annual celebration of Pongal from January 15 to January 18, 2020. The three days of the Pongal festival, also known as Bhogi Pongal, Surya Pongal and Mattu Pongal, is dedicated to the Hindu sun god, Surya and corresponds to Makara Sankranthi. With the festival coming closer, there are a lot of preparations to be done. Traditions and cultures rooted behind the celebration are observed in great zeal. Making rangolis is one of those significant traditions that we religiously make on every occasion. For Pongal, people, instead of using colours, use flowers to make their traditional pookalam designs. If you are looking for the latest pookalam designs to make during Pongal 2020 festival, you are at the right place. Below, in this article, we have compiled videos that will guide you to male simple flower rangoli patterns and kolam designs to decorate your house during the festive season. Simple Rangoli Designs for Makar Sankranti 2020: Quick and Beautiful Rangoli Patterns to Celebrate the Harvest Festival. 
1. Makar Sankranti Pots Decoration:
How about welcoming your guests in a wonderment? This pookalam design is extremely gorgeous that you can make at the centre of your house. The flower buds and leaves are so beautifully arranged. And did you notice those periwinkles? It surely gives an edge to your already enthralled pookalam design.
2. Pot Kolam Design:
Kolam designs give you the best result, always! The white patterns, beautifully drawn in your house floors charms your festive decorations around the house. The above video is a simple pot kolam design that can fill your corner spaces, gorgeously and keep the festive vibe alive. Makar Sankranti 2020 Dishes: From the Til Gud Ladoo to Moong Dal Ki Khichdi, Traditional Recipes To Celebrate The Harvest Festival. 
3. Flower Rangoli Decorations:
This one is very easy, if you look at it closely. All you need are some flower buds, leaves and chalk to draw the design on the floor. Just fill in the gaps with colourful flower petals and welcome the harvest season with cheer.
4. Sankranthi Flower Rangoli Design:
This is another video of a pookalam design that is so simple, yet elegant. Using five different kinds of flower petals within a circular border, this video guides you well to make a quick and easy pattern on Pongal celebration. Dark green leaves have been used to give the Rangoli a natural effect.
These are the best, and honestly, easiest Pookalam designs that you can try during Pongal 2020. None of the above designs will require any skilled person to make these patterns on the floors. The pookalam and kolam rangoli patterns will accurately adore your festive decorations.