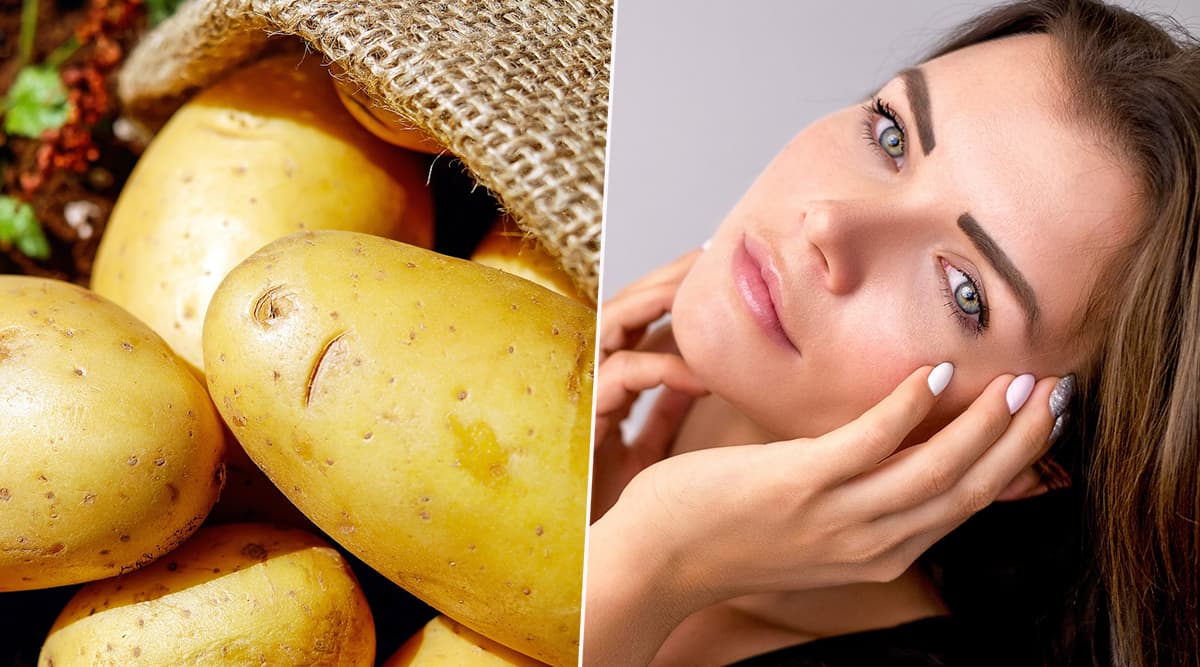 Most of us come across a common problem of our skin getting tanned. This changes the original colour of the skin making it look burnt and dry which indeed does not look good. Now to get the skin de-tan, we either spend money by visiting a salon or buying an expensive facial pack. There is no need to loosen up your pocket, as you can get your skin de-tan by natural potato home remedy. You can use this root vegetable either in the form of a face pack or juice to apply on your skin to make it healthy and glowing. Let us see below how a potato can help reduce skin tanning. Home Remedy Of The Week: Nutmeg (Jaiphal) For Beautiful and Glowing Skin; How This Spice Can Reduce Acne (Watch Video)
Potato can help you get rid of stubborn skin tan not only from face but also from the arms area. Next time when you plan to do any outdoor activity like swimming, cycling, etc in the sun, need not worry about tanning as potato remedy can be used to de-tan your skin. Potato is rich in carbs and possesses dietary anti-oxidant properties that can help you achieve not only smooth skin but also a healthy body. Home Remedy Of The Week: Apricots For Clear, Glowing & Healthy Skin; How This Stone Fruit Can Reduce Blackheads (Watch Video)
How Potato Can Help De-Tan Skin
Potato contains starch and Vitamin C which is ideal for removing stains on the skin, both dark spots that may appear as a result of age or sun exposure, such as marks or scars left on the face due to acne. Apart from that, potato comes along with B1, B3, B6, carbohydrates, and other minerals like phosphorus, magnesium and potassium. Those of you who even have dark circles can get it removed by simply keeping sliced of potatoes around your eyes.
Potato Lemon Face Mask for Glowing and Healthy Skin
Potato is also beneficial in removing age wrinkles and skin lightening. Apart from using potato as a natural remedy, it also advisable to stay hydrated to make your skin look glowing always. Also, try avoiding your skin to get exposed to dust and pollution as it can also lead to acne and dark spots.
(This article is written for an informative purpose and should not be substituted for medical advice. Kindly consult your doctor before trying any tips.)