Madame Tussauds museum in Berlin got the Christmas festivities started by impersonating Duke and Duchess of Sussex Harry and Meghan Markle. Two people wearing silicone masks and Christmasy jumpers to look like the Royals can be seen decorating Christmas trees and preparing for the celebrations. However, fans of the royal couple did not seem happy with the creations and called it creepy. The museum released videos and photos of the celebrity on Twitter couple only to receive criticisms.
Most commented saying that the wax figures did not look like the original couple. People also pointed out details mentioning how the impersonator was shorter than Harry while the woman's face made Meghan look scary. And the museum also tried a bit of marketing by bringing the royal couple imitators to Berlin market shocking Christmas shoppers. Meghan Markle Flaunts Her Royal Baby Bump in Black Givenchy Gown With a Surprise Appearance at the 2018 British Fashion Awards, See Pics.
Some of the pictures released on social media show Dutchess holding a present as Harry looking at him with excitement in the background. While most seemed to have liked how Meghan looked, some said Harry resembled the Harry Potter character Ron Weasley played by Rupert Grint. Meghan Markle Just Broke Another Royal Protocol by Painting Her Nails Black at British Fashion Awards.
What do you think about the lookalikes?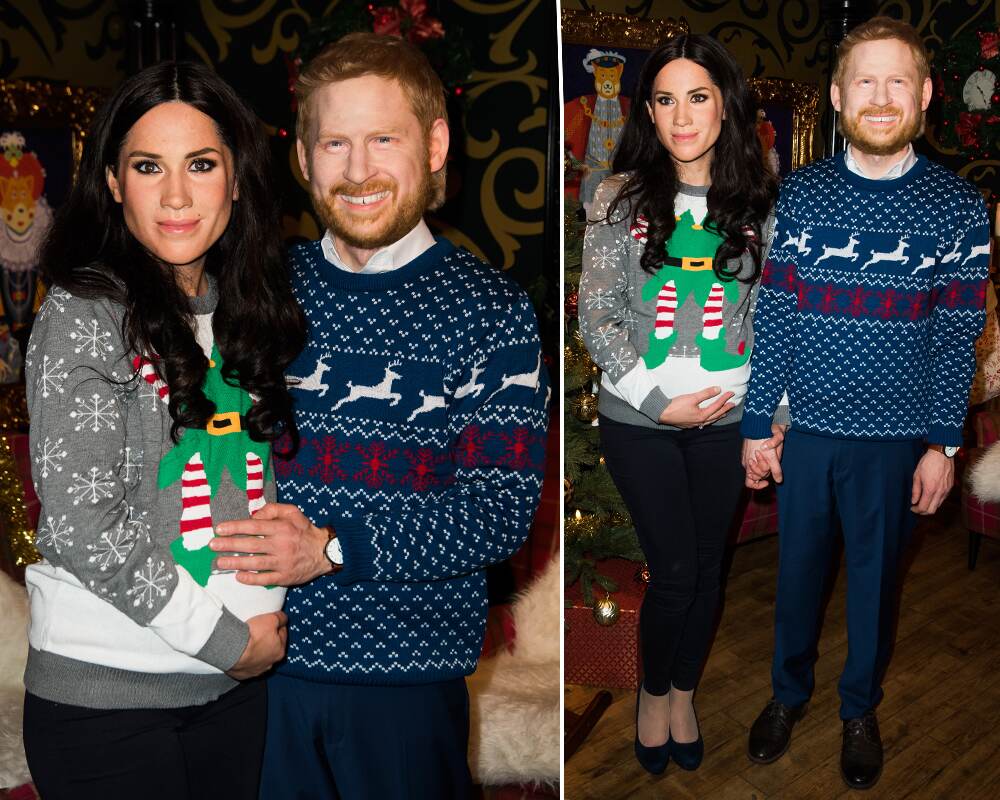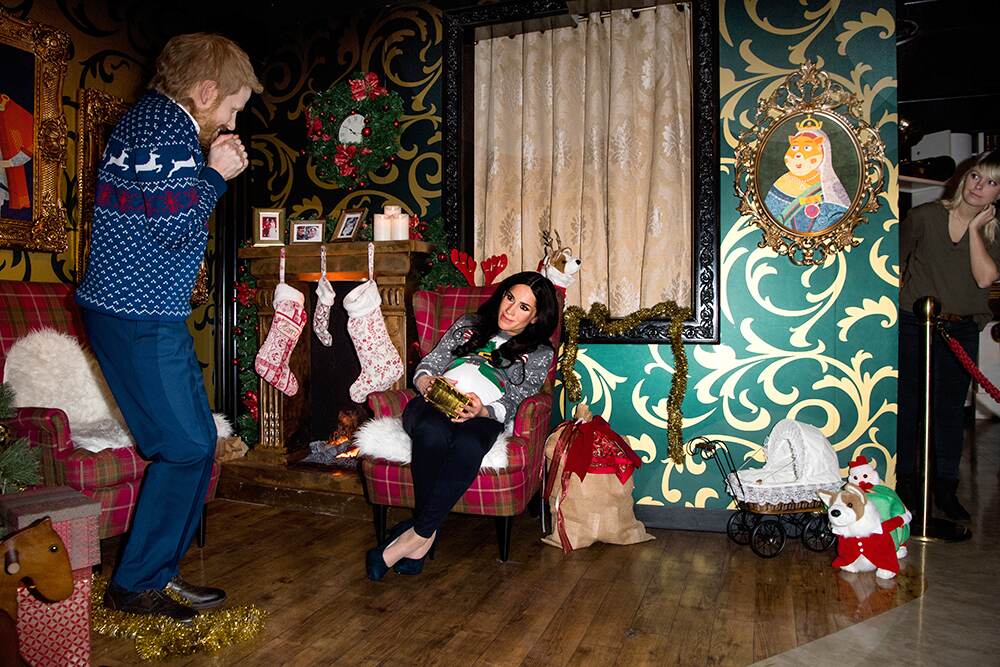 Referring to Meghan Markle, museum spokeswoman Nina Zerbe was quoted as saying, "We always ask visitors who they'd like to see and it was very clear they wanted to see a pregnant Meghan. If Kate was pregnant maybe it would have been different. This pair hasn't been around so long, they don't have that many public engagements and there is a lot of speculation about how big her belly is and whether it will be a boy or a girl... that is surely why people wanted to see these two." We are not sure how Meghan and Harry liked their Christmas present. Do you like it? Do let us know in the comments section below.