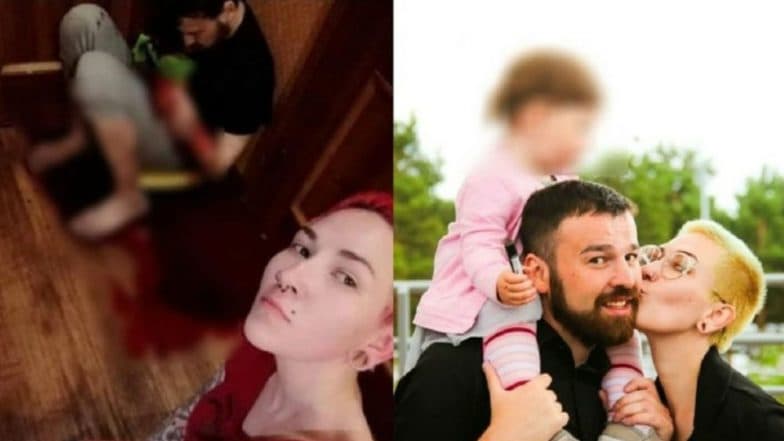 Siberia, October 27: In a shocking incident in Siberia that triggered outrage on social media, a woman stabbed her former husband and then took a selfie with the man bleeding in the background. The woman, identified as Olga, stabbed Oleg after a heated argument in the Siberian city of Surgut. Following the incident, Olga was arrested. Oleg survived the attack after treatment.
According to the local police, Oleg allegedly tried to strangle his ex-wife after a verbal spat. In her defence, Olga grabbed a knife and stabbed him. The 25-year-old woman then took out her mobile phone and clicked a selfie with her blood-soaked ex-husband. She then sent the selfie to her friends, calling herself a beast after the incident.
"Guys, I stabbed my ex-husband with a knife. I was taken to accident and emergency for three hours. And only now have I cleaned up everything. It looks like I am a beast," Olga said in her message to friends. The disturbing selfie was shared on social media, drawing sharp reactions on Olga's action. Netizens called the incident an act of cruelty.
Olga was arrested on suspicion of "exceeding justifiable self-defence". She was later released on conditions including that she will remain at her residence. She has a two-year-old daughter with Oleg. He underwent surgery and was recovering in the hospital. "I understand that it might have been self-defence, but taking a selfie [after all this] is stupid," a social media user wrote.
Others said they felt sick when they look at the photo, and called both psychologically unstable. Many pointed out that their child is the main victim of the situation.