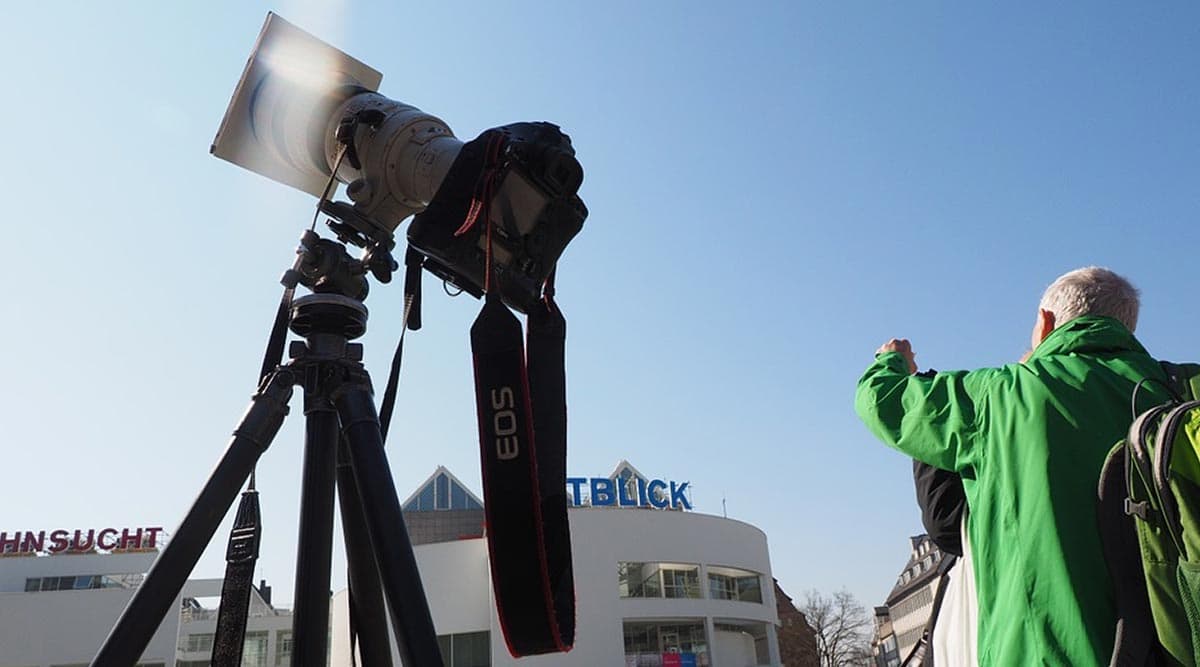 If you are someone who loves observing the sky and look for specific events and occurrences, then you'd know by now, a solar eclipse is occurring soon. On December 26, 2019, there will be an annular solar eclipse or the "Ring of Fire." During a solar eclipse, the moon passes in between the earth and the sun, thus the shadow of the moon covers the sun. It is a short span of darkness on Earth. While those in Asia and Australia can enjoy this spectacle, people from Britain and Europe will not be able to catch this event. So if you do not want to miss out on this, then we give you details about live streaming of Solar Eclipse of December 26. Solar Eclipse of December 2019 in India Date, Time and Place: Names of Cities and Countries Where Surya Grahan or Partial Eclipse Will Be Visible.
Date and Time of Annular Solar Eclipse
The Annular solar eclipse of 2019, will appear on December 26. In India, the Surya Grahan is set to occur after sunrise from 9 am IST and go on for at least three hours. It will go on till 12.29 pm. The total eclipse will be total around 9:25 am. List of Myths and Superstitions People From Around the World Believe in About Surya Grahan.
How to Watch The Live Streaming of Surya Grahan 2019
There are several channels which offer live streaming of most astronomical events. NASA also has streaming of major events and they will stream the solar eclipse on their YouTube channel.
Watch Video of Annular Solar Eclipse 2019 Live:
If you are going to watch the solar eclipse without any video support or streamings then let us tell you that it is harmful to direct look at the sun. Although the sun is bound to be shadowed under the moon, you should observe the phenomenon with the help of special UV or solar filter glares. And in case you miss this one, the next annual solar eclipse will be on June 21, 2020.