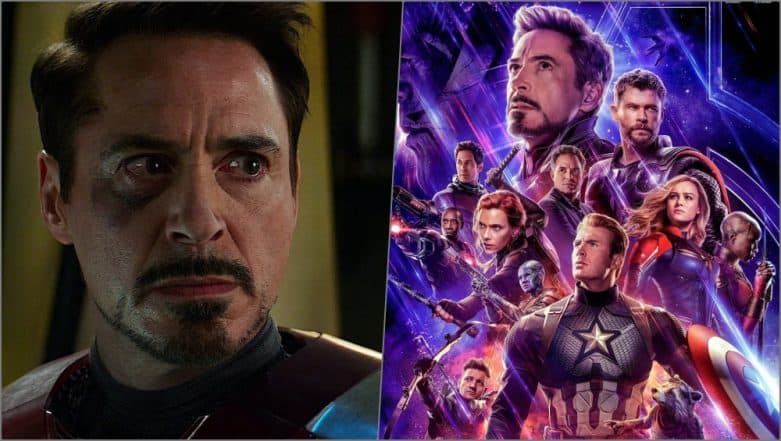 The Marvel mania has gripped the world with Avengers: Endgame finally releasing across the globe this week. The last film in the super successful Avengers franchise is undoubtedly the biggest release of this year and the most-awaited as well. While the film came out in China on Wednesday, April 24, it released in India and in North America on Friday, April 26. The superhero flick hasn't even completed three days in most international territories but still has managed to break quite a few records worldwide. While we are sure this list is only going to get longer and longer with each passing day, for now, let's take a look at the box office records made by the film till now. Avengers EndGame: How The Marvel Movie Sets Up James Gunn's Guardians of the Galaxy Vol 3 in an Exciting Manner (HUGE SPOILER ALERT)
Currently, Avengers: Endgame is running in theatres across 46 offshore territories and in all of them its ahead of Avengers: Infinity War.
In the UK, the film recorded the highest opening day collection by beating Star Wars: The Force Awakens. It earned  $15.3M on Thursday, April 25.
Apart from the United Kingdom, Endgame also recorded the highest opening collections in countries like Panama, Peru, Colombia, Argentina, Chile, Bolivia, Paraguay, Trinidad, Uruguay, Portugal, Bosnia/Herzegovina, Czech Republic, Serbia, Slovakia, Turkey, and Ukraine.
In China, Robert Downey Jr and Chris Hemsworth's multi-starrer took the biggest opening on Wednesday and minted $107.2 million. It has also become the highest opening weekend grosser, surpassing the record of Infinity War.
In India,  Avengers: Endgame created history by becoming the biggest Hollywood opener of all time and also broke the opening day record of Thugs Of Hindostan which held the record of being the biggest opener from the Hindi film industry. Avengers Endgame Box Office Collection Day 1: Robert Downey Jr and Chris Hemsworth's Multi-Starrer Beats Thugs Of Hindostan and Creates HISTORY in India, Rakes in Rs 53.10 Crore
Talking about the IMAX format alone, the film registered opening day records in 38 territories including in China, Argentina, Taiwan, Germany, France, and Brazil.
In the United States and Canada, the film has been released in 4,662 screens which is the widest release ever. Despicable Me 3 was holding this record earlier with 4,535 screens.
Also, in the US and Canada, Endgame only took 17 hours to reach the $100 million mark at the box office, making it the fastest one to do so. Earlier, the record belonged to Star Wars: The Force Awakens as it took 21 hours to achieve the same milestone.