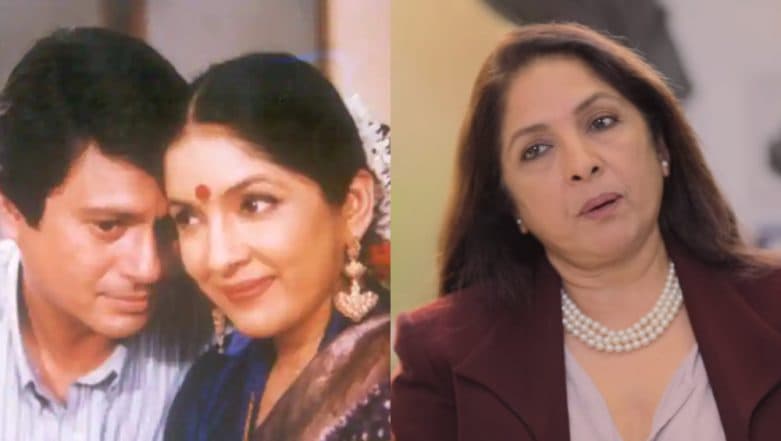 Neena Gupta has made an announcement that will make every TV enthusiast dance. If you are tired of the humdrum of the saas-bahu sagas that plague the Indian TV at the moment, something refreshing might be on its way. Neena has said that she is reviving her TV show, Saans. Yes, a sequel of the show is on the cards. Saans was a critically acclaimed TV show, that aired in 1998-1999. Neena not only starred in the show, but also directed it. For the ones aware with the said TV show, know that Indians serials were not always as they are not. We used to have quality over quantity. Neena Gupta in Badhaai Ho to Amitabh Bachchan in TOH & Other Senior Actors in 2018 Proved Age Is No Bar for Talent.
Neena made the announcement while talking to Swara Bhasker on Film Companion's chat show, Tape Cast season 2. The two actresses were having a heartfelt chat which was fun to watch. Near the end of the conversation, Swara questioned Neena if she will ever return to directing something. A little reluctantly, Neena replied that she has already made the pilot of Saans 2. And she is trying to get it greenlit. Neena Gupta on #MeToo Movement in India: Whether It Stays or Fizzles Out, People Will Be Wary.
Watch Neena Gupta make the confession here:
Watch the title track of Saans here:
If Neena Gupta's Saans does make a comeback, it will be a landmark change on Indian TV. People might finally learn what a good TV show is actually made of. Swara said that she is very happy to learn that Saans 2 might just happen. Join the club, gurl. We really hope the show makes the cut.