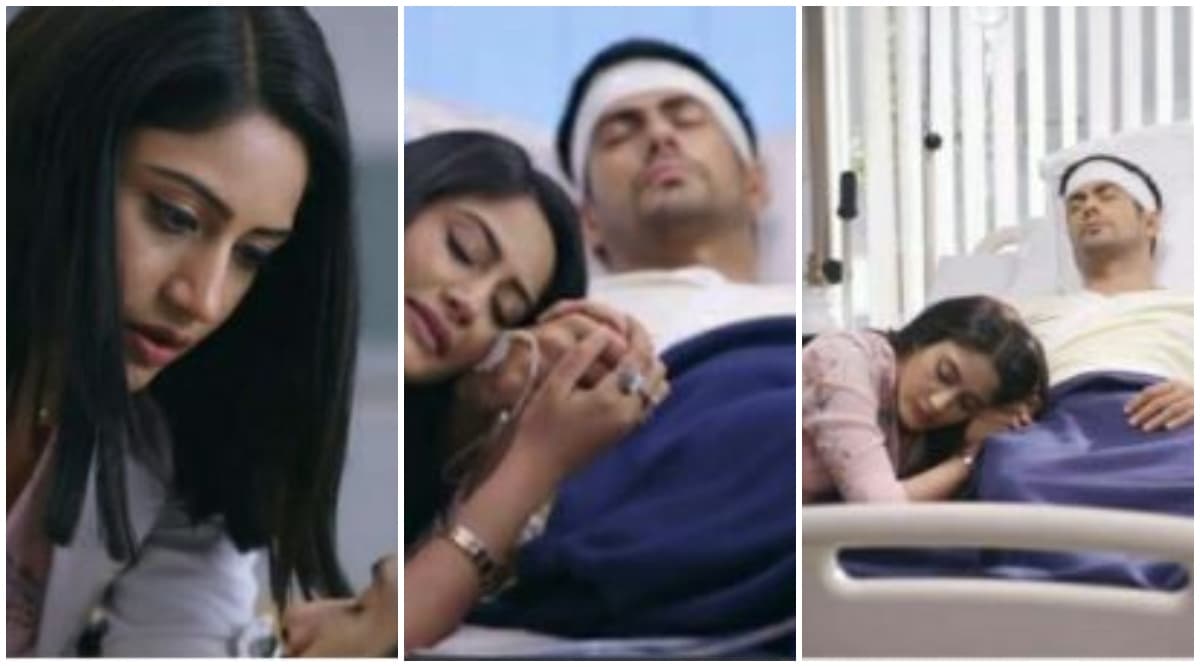 In the last episode of Sanjivani 2, we saw Juhi performs the surgery on a critical Sid. While Dr Shashank is refused access to the O.T. Later, Ishani prays for Sid's recovery and has an emotional breakdown. Tonight's episode starts with Juhi (Gurdeep Kohli) informing everyone that Sid's (Nami Khanna) surgery was successful and that he is out of danger. Everyone smiles and gets happy. Juhi says they all can go and meet him. Sid's mother says she gave him a new life. Juhi says he has everyone's blessings. While everyone goes and meets Dr Sid, a nurse comes and tells Ishani (Surbhi Chandna) that Dr Reddy is calling her. Sanjivani 2 September 20, 2019 Written Update Full Episode: Ishani Breaks Down as Juhi Tries to Save A Critical Sid!
Meanwhile, Sid gains consciousness and tells everyone that he is fine now. Neil asks him to get well soon while Asha gets him balloons and says that he looks good when he is on his feet working. Anjali too comes to check on him, and Sid introduces her to his mother. Sid says his mother must be feeling like her sone is the CEO of Sanjivani and asks where is Dr Shashank. Anjali says he would be coming any moment, which makes Sid's mother uncomfortable.
Later, when Shashank (Mohnish Bahl) comes to know that Sid is perfectly alright he runs out to meet him. Meanwhile, Rishab tries his best to keep Ishani from meeting Sid and even insults her in front of a senior doctor. Dr Reddy shouts at her and tells her to bring the reports of the patients immediately. Ishani requests him that she has some personal work and it will just take five minutes. Dr Reddy does not allow her to go and orders her to bring the file.
Meanwhile, Sid's mother says she should go home now. Sid says no, Shashank would becoming. Sid asks why does she go whenever he tells her about Shashank.  Sid's mother asks him to take care and leaves. Shashank comes in and asks him if he is feeling good. Sid says five goons have beaten him alone, how will he be fine. Shashank says he thinks that he is some hero and reprimands him, telling him that this doesn't happen in real life. Sid says he is scared that Vardhan may come with his bills. Shashank laughs and says no entry for Vardhan and asks Sid 'Where is she?'. Sid says he didn't see Dr Ishani.
Shashank tells him that he was asking about his mother, and he is telling him about Ishani. Sid says that his mother went to see Guddu. Ishani comes and wonders about how will she face Sid. Shashank tells Sid to talk to Ishani as she is feeling guilty. Nurse gives reports to Ishani and goes. Shashank also leaves. Ishani comes to Sid and sees him sleeping. She holds him and sits there. Sanjivani 2 September 20, 2019 Preview: Sid Gets Beaten Up To Save Ishani And She Begins To Feel For Him, But Will He Survive? (Watch Video)
Later, Ishani asks Juhi if she can take care of Sid. Juhi smiles and tells her to take the reports and says she knows none can take better care of him than her. Ishani thanks her and runs. Ishani asks did Sid to wake up. Ishani holds Sid's hand and thinks what to say, sorry or thanks and breaks down. Next morning, Ishani gets Sid's mother's call. She says Sid is fine now and informs her that she is sleeping. Sid's mother says she will reach in some time and thanks her for support. Ishani says she is with Sid and hangs up, but when she notices that Sid has woken up, she feels her heart beating fast.
In the next episode, Ishani feels that whenever she sees Sid all the things around her changes and wonders why?