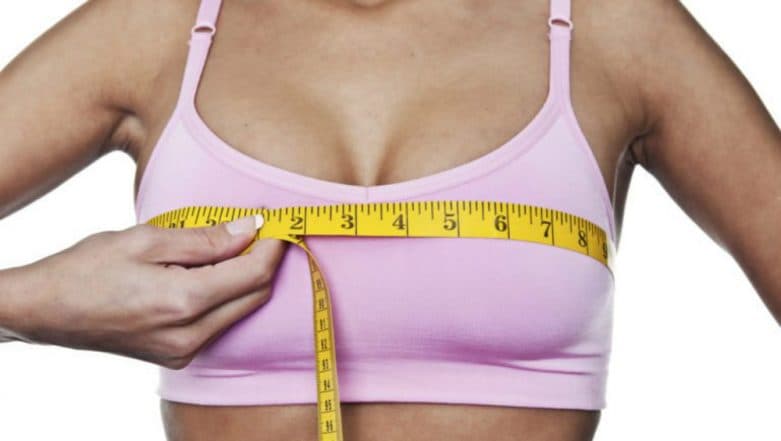 After their arrival on the cosmetic surgery market, back in the 1960s, both silicone and saline breast implants quickly became a hit in the plastic surgery procedure for women. Despite the increasing number of females favouring this prosthetic implants, debate continues to swirl about their safety. Recently, after several types of textured breast implants were linked to a rare form of cancer, France has become the first country to ban its sale as a precautionary measure. It has been further reported that Canada is slated to suspend its sale as well. US Woman Removes 'Toxic' Breast Implants After Being Sick For Years: What is Breast Implant Illness?
According to researchers, breast augmentation is the number one surgical procedure for women ranking above liposuction, nose reshaping, eyelid surgery and the tummy tuck. And comparatively, the risks associated with this procedure is extensive and detailed. France's National Agency for Safety of Medicines and Health Products (ANSM) announced its decision to ban breast implants in a letter to the manufacturers. The ban, which took effect on April 5, reportedly covers macro-textured and polyurethane implants.
The ban includes several models of the implants with a textured surface, reportedly a Velcro-like surface that adheres to the breast tissue, are suspected of being linked to anaplastic large-cell lymphoma-- a rare form of cancer; as reported by the New York Times. As per ANSM, since 2011, about 59 cases have been recorded in France, and most women affected by the disease reportedly had textured breast implants. The safety agency did not find any apparent link between cancer and the implants; it said that the ban was imposed as a "precautionary measure." This Woman's Botched up Breast Implants Turned Them Into 'Rocks'! Know about Capsular Contracture. 
France's decision has set off a chain reaction with Canada announcing similar plans to suspend its sale of textured breast implants. Health Canada said the initiative came in following a safety review triggered by an increased case of BIA-ALCL (Breast Implant-Associated Anaplastic Large Cell Lymphoma). The US Food and Drug Administration (FDA) held two days of hearings last month on the risks of breast implants. It noted 28 confirmed cases of BIA-ALCL, in which 86 percent of the illness was linked to the breast implant. The country is slated to make an official announcement in the coming weeks.