A boat designer named Pieter Van Geest has unveiled a superyacht design which almost comes with a superpower - to go invisible. Named 'Mirage,' the 106-metre luxury boat has mirrored glasses on the surface, so once it is out there in the seas, no one can easily make out its there. It is the best bet for those seeking privacy. It is priced at roughly £200 million. Royal Caribbean's Private Island Cruise is Modernising Further With Hot Air Balloons, 135-Foot Water Slide And Enhanced Nightlife. 
Because of its mirrored panels, the reflection of the sea waters will be seen for the onlookers. And the vessel will almost vanish to people who are as away as just 50 meters. Although it can blend in the surroundings, it has a radar that will look for other boats nearby, in the collision course. So the captain of the ship can take quick action in that case. Besides, the inside facilities of the boat also scream luxury! There is a helipad, spa, along with an outdoor theatre. Indian Gutka Company, Kamla Pasand's 1300 Employees Turn Royal Caribbean's Family Cruise Into a Nightmare (Watch Video). 
Take a Look At the Pictures of Luxurious Superyacht Mirage
Swimming pools in the sea!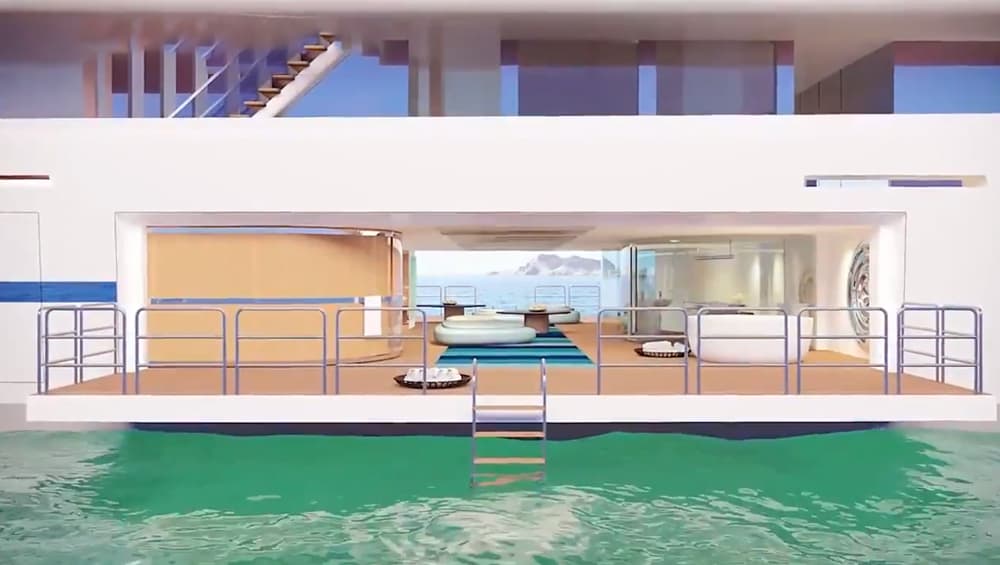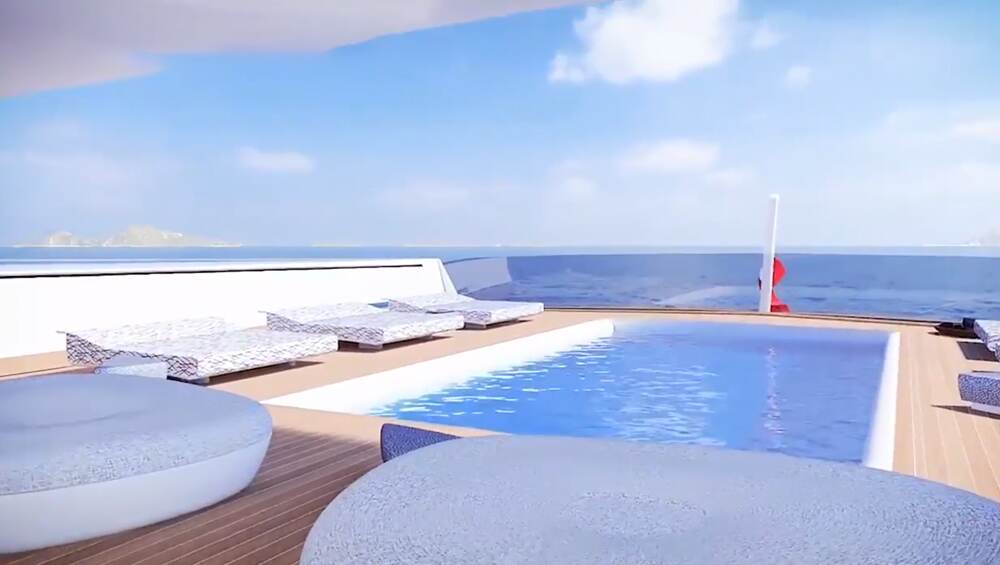 Views and more views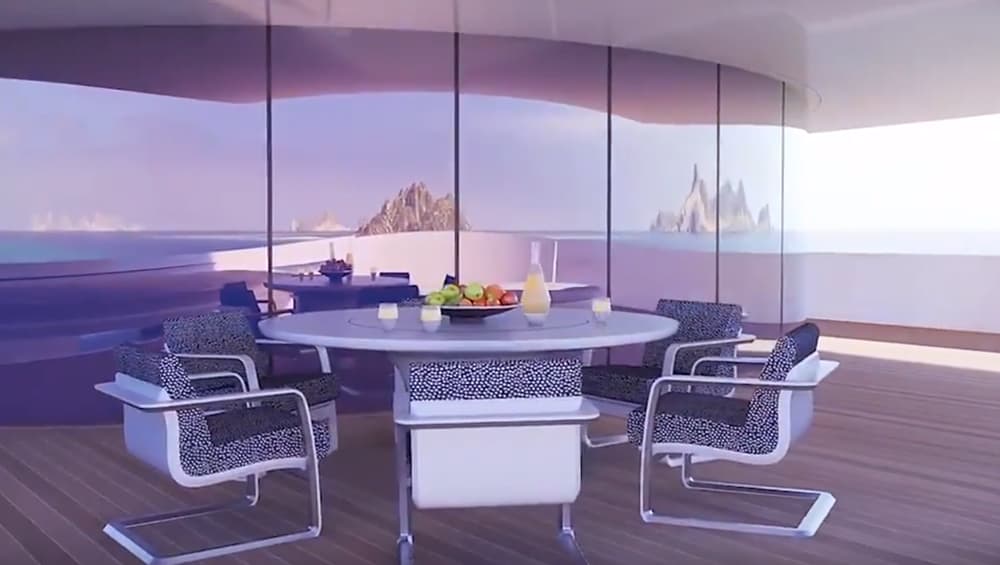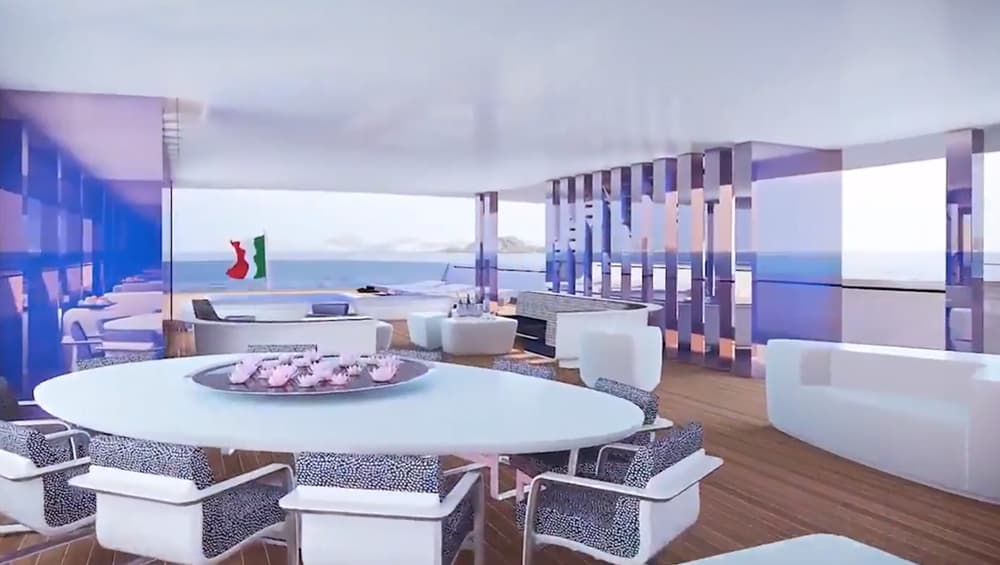 The three-tiered vessel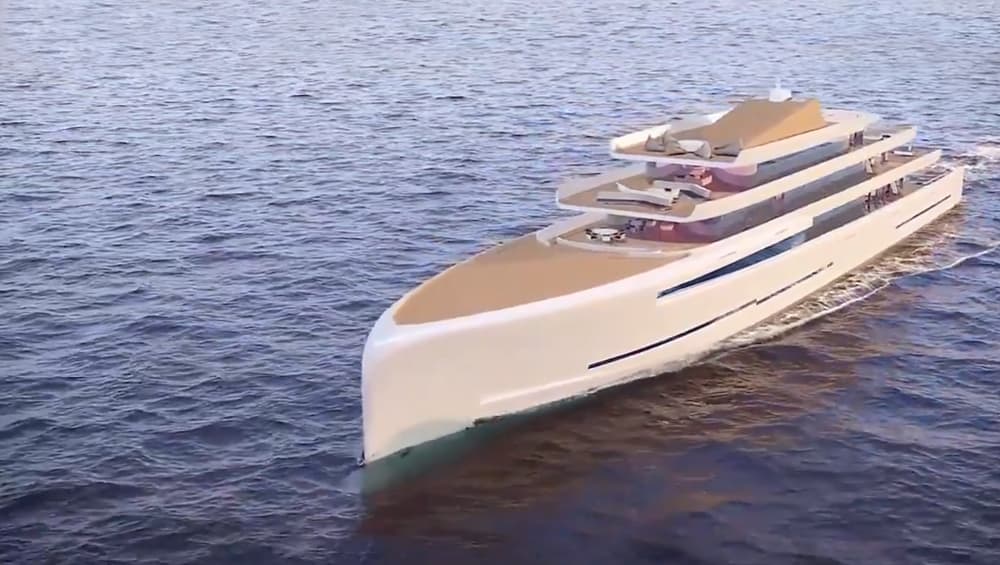 Watch The Video Tour of This Luxurious Ship
The video shows how the reflection of waters and how the cruise will look at from a distance. Looks amazing right? As the makers describe it, "disappear between water and sky and blend into the horizon." The designing process of this ship went on for about a year until it would take another 3 years to fully develop. The price tag may go higher than what is estimated currently. It could Mirage stand in one of the world's most expensive yachts.
(The above story first appeared on LatestLY on Oct 12, 2018 06:52 PM IST. For more news and updates on politics, world, sports, entertainment and lifestyle, log on to our website latestly.com).