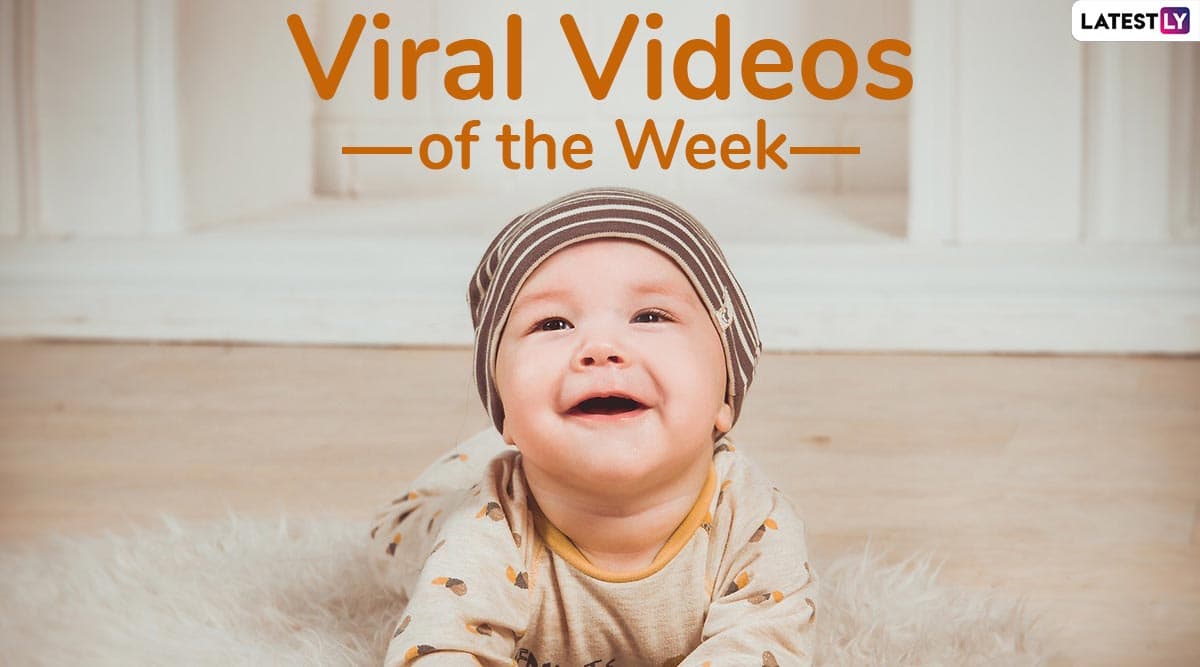 We have successfully surpassed another week, and here we enter the weekend. It is needless to mention all the many things that are happening across the world. Australia's bushfires to anti-CAA protests in India and the tension between the US and Iran, people are not in the piece. Every day, videos and photos from these places surface on the internet, while the rest of the countries witness horrific situations. Amid all these, we were blessed with some light-hearted moments too, going viral on social media sites. One of them was Elon Musk's 'NSFW' dance at Shangai's event. Boy, it was lethal! And again we had a terrifying clip that captured an unattended toddler walking on tiny apartment ledge. Like every Saturday, below in this article, we have compiled the seven most-viewed viral videos of the week.
1. Elon Musk's 'NSFW' Dance Video:
At Tesla Giga Shanghai NSFW!! pic.twitter.com/1yrPyzJQGZ

— Buff Mage (@elonmusk) January 7, 2020
Elon Musk showed his moves at Tesla's Shanghai event. The SpaceX CEO danced like nobody was watching in front of the huge crowd. What caught the Twitterati's attention more was Musk tweeting his video, captioning it as "At Tesla Giga Shanghai NSFW!"
2. Girl Giving Her Liver Donor, A Warm Hug:
Here's a video to give you hope & make you smile: our warrior princess Nusayba gave her liver donor @ShawnZed a hug today after ringing the bell. After 9 months of enduring stage 4 liver cancer, she is officially cancer free. I'm so proud of her. She is the bravest person I know. pic.twitter.com/Hwk9R6taJK

— Wajahat "Abu Khadija" Ali (@WajahatAli) January 9, 2020
The little girl, identified only as Nusayba was battling liver cancer. She underwent a liver transplant and is recovering from it. The viral video shows the girl running in high spirits to hug her liver donor. The clip continues to melt hearts.
3. Sleeping Beauty Proposal:
Lee Loechler animated himself as Prince Phillip and his girlfriend as Princess Aurora. The video rewrote Disney's classic, Sleeping Beauty. The animated Prince Phillip appeared to have tossed the ring to Loechler who then bend down on his one knee and proposed his girlfriend at the theatre, which was packed with friends and family.
4. American Firefighters Got Applauding Welcome at Australia:
US fire fighters arrived at Sydney Int Airport this week, on their way to assist with fire fighting in Victoria.

Coming through, all gathered gave a spontaneous & lengthy round of applause, reflecting the gratitude & admiration we all have for their generosity. #NSWRFS @NSWRFS pic.twitter.com/5epg5y4qxX

— Shane Fitzsimmons (@RFSCommissioner) January 9, 2020
As much we pray the bushfires to calm down, videos and photos keep on surfacing on the internet that shows the devastating situation in Australia. While the citizens continue to battle with the wildfires, other countries are sending their armed forces to help the Aussie firefighters. Americans too sent their firefighters. As the force landed the Sydney International Airport, they were welcomed with loud applause and claps by the Aussies.
5. Toddler Walks On Narrow Apartment Ledge:
The heart-stopping moment showed an unattended toddler, walking on a narrow apartment ledge, while her mother was in the shower. The video from Spain showed the girl, walking speedily on the tiny ledge and returning to the spot from where she began.
6. Women Flash Mob Outside Weinstein's Rape Trial:
Dramatic protest happening outside the Weinstein trial: a Chilean feminist anthem/dance gone viral/global, created "to show rape not just as a crime against an individual woman, but the expression of a larger social issue." https://t.co/9rVxmT8uXn pic.twitter.com/EGegrCY3iY

— jodikantor (@jodikantor) January 10, 2020
The disgraced Hollywood mogul, Harvey Weinstein visited the Manhattan Criminal Courthouse on January 10, 2020, for his rape trial. Outside the court, thousands of women gathered, flash mobbing and chanting the lyrics of "A Rapist In Your Path."
7. Grandma Dangles 7-YO Grandson to Save Cat:
This elderly woman dangled her seven-year-old grandson, to rescue her cat who was trapped to the balcony below her floor. While none of them were hurt, the video gave some chills to the netizens, who also criticised her for the perilous act.
These are the seven most-watched videos from this week. We hope to see more viral moments, that is majorly light-hearted in the coming days. Until then, enjoy the weekend!