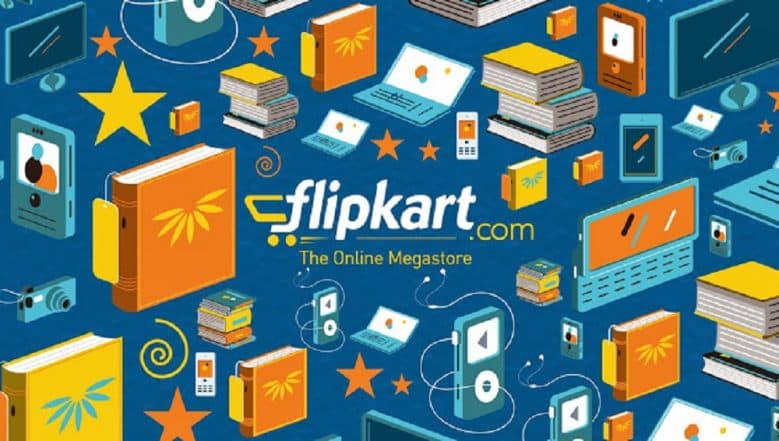 Bengaluru, Dec 28: The policy changes the government announced on Wednesday for the e-commerce sector would have long term implications, said leading e-tailer Flipkart on Friday. The renewed policy on Foreign Direct Investment (FDI) in e-commerce envisages a level playing field for e-tailers and offline traders, who dominate the country's retail market with about 90 per cent share. Google Pixel 3 Lite, Pixel 3 XL Lite Smartphones Likely To Be Launched By Early 2019.
"The government policy changes will have long term implications for the evolution of the promising sector and whole ecosystem," said the city-based e-commerce major in an e-mail to IANS.
"It is important that a broad market-driven framework be developed through a consultative process in order to drive the industry forward," said the company, in which the world's largest retailer Walmart bought 77 per cent equity stake in May for a whopping $16 billion (Rs 1,07,662 crore). Flipkart, Amazon Banned by Indian Government From Selling Exclusive Products; New Norms Coming Into Effect From February 1, 2019
According to the Commerce Ministry notification, e-commerce entities would engage only in business-to-business and not in business-to-consumer e-commerce, for buying and selling goods and services, including digital products over the digital and electronic network. Flipkart Mobiles Bonanza Sale 2018: Huge Discounts on Apple iPhone XR, Realme 2 Pro & Xiaomi Poco F1
The revised policy, which will be in force from February 1, 2019, barred e-tail firms from selling products of companies in which they hold equity and prohibited the firms from mandating any company to sell its products exclusively on their e-commerce platforms alone. The renewed policy also prevents the e-tail portals from directly and indirectly influencing the price of goods and services.
"In the span of a decade, the e-commerce industry has revolutionised the way consumers connect with sellers and local manufacturers, providing tremendous value to both and to the country," Flipkart asserted.
The online retail ecosystem has created thousands of jobs and contributed to innovations in micro, small and medium enterprise (MSME) manufacturing, supply chain, warehousing, packaging and digital payments, the statement noted. "The industry is set to be a major growth driver for the Indian economy and create millions of jobs in the future," it added.