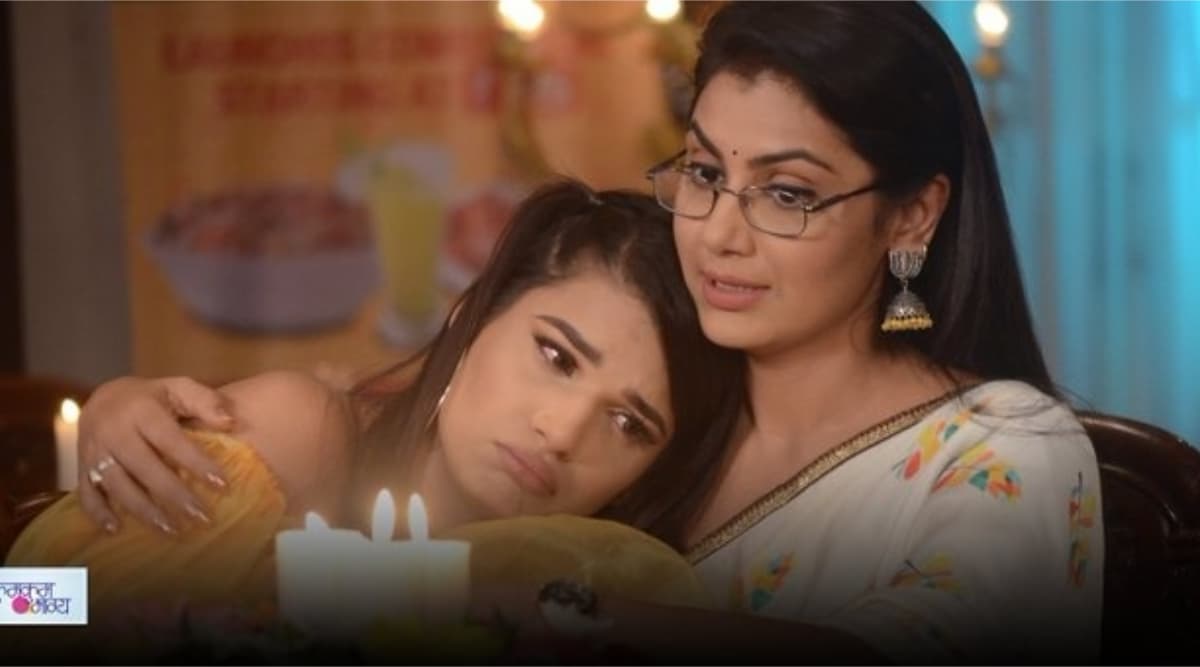 In yesterday's episode of Kumkum Bhagya, we saw Pragya calls Purab to get help for Abhi. However, Aaliya sees Pragya's call and cuts the call before switching off the phone. Pragya decides to take Abhi home when she calls Rishi and confirms that Prachi is not there. Prachi and Ranbir are locked inside the office and call Aryan for help. Rhea decides to forget about her mother and Aaliya's problems. She goes to meet Ranbir in the office. Pragya reaches home and takes Rishi's help in getting Abhi on the bed. Tonight's episode starts with Pragya (Sriti Jha) putting a blanket on Abhi (Shabir Ahluwalia) and then comes out of the room(Allah wariyan track plays on the background), she comes out and sees Rishi who says he is sitting there to send Prachi to her room. Later Pragya locks the door from outside so that Abhi does not come out in the middle of the night. Kumkum Bhagya October 22, 2019 Written Update Full Episode: Aalia Poisons Rhea's Mind Against Her Mother, While Pragya Takes A Drunk Abhi Home.
On the other side, Ranbir asks Prachi if she informed at home that she will be late, Prachi nods her head. Meanwhile Aryan takes the key maker to the office, Ranbir tells him that he is locked with his employee and tells that the girl wants to go home. He says he will show him his I.D. proof, later the Keymaker opens the door. They come out. Ranbir tells Prachi that he will drop her home. Later, when Rhea on the way to the office, she sees Prachi and Ranbir leave together in the car. Rhea sees them and gets jealous.
Meanwhile, Rishi sees Prachi coming home and tells her that Maasi slept in her room. Prachi says ok and goes inside. Madhu comes back and finds the door bolt closed again, she opens it. Meanwhile, Rishi gets busy working on his laptop. Rhea comes to Priyanka and tells that she is ready to do what she said. Priyanka asks when? Rhea says this Diwali. Priyanka says this Diwali will be lights in her life and Ranbir will be with her.
In the morning, Shahana thinks Maasi is sleeping till now and peeps inside to ask her. She sees Abhi sleeping, but don't see his face. Rishi takes Shahana away from there. Pragya comes there and says who has opened the door, did he leave? She comes inside and finds Abhi still sleeping.
In the precap, Abhi asks Pragya whether she still hates him. Pragya says what is he saying? Abhi says if she hates him then she wouldn't have brought him here. He says he wants to meet his daughter and asks how is she and what is her name?