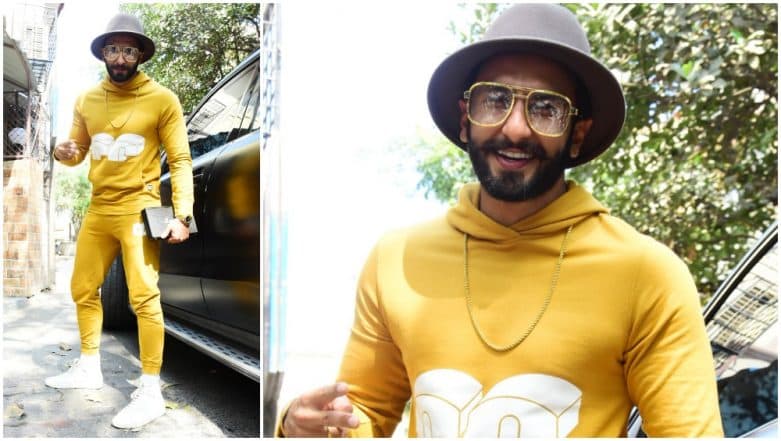 Ranveer Singh's bizarre fashion choices are a part of his loud personality now. From nailing a printed suit to wearing skirt also a Mario inspired outfit, RS has definitely set a benchmark in men's fashion and he should be applauded for breaking the stereotypes. Whoever said men's wear simply revolves around the shirt, trousers and blazer should take a cue from the actor's wardrobe and study how interesting their fashion can be. Yes, he tends to go overboard at times but that's Ranveer Singh for you and there's no running away from him. If he can make a yellow separates look so damn intriguing, you know he can nail anything and everything. Gully Boy Trailer: From Angry Rap Battles to Family Drama, Ranveer Singh and Alia Bhatt's Film Looks Arresting - Watch Video.
For his recent appearance at a dubbing studio, the Padmaavat actor picked a bright yellow separates and paired it with a fedora and white sneakers. Not to forget his entire rapper kinda look that instantly found a way into our hearts. The actor's #OOTD gets a loud cheer and a big thumbs up from and the ones who disliked it should know he doesn't give a damn about it. If being Ranveer Singh is a crime, you might as well arrest him for he has no plans of losing his identity ever. Ranveer Singh's Transformation From Khilji to Simmba to Gully Boy Has Left Fans Flabbergasted!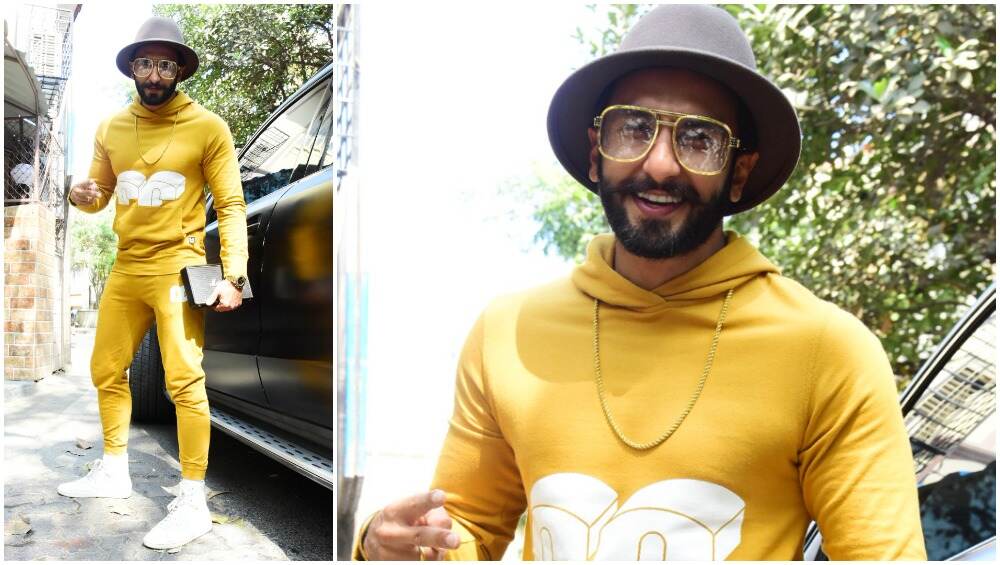 Ranveer Singh is currently obsessed with the kind of styling that we usually associate with rappers. That golden chain and those coloured glasses, there's no way he's going to get away from them until Gully Boy hits the screen on February 14, 2019. We are completely obsessed with his style file and we hope he continues to flaunt his cool fashion sense ahead in the future.