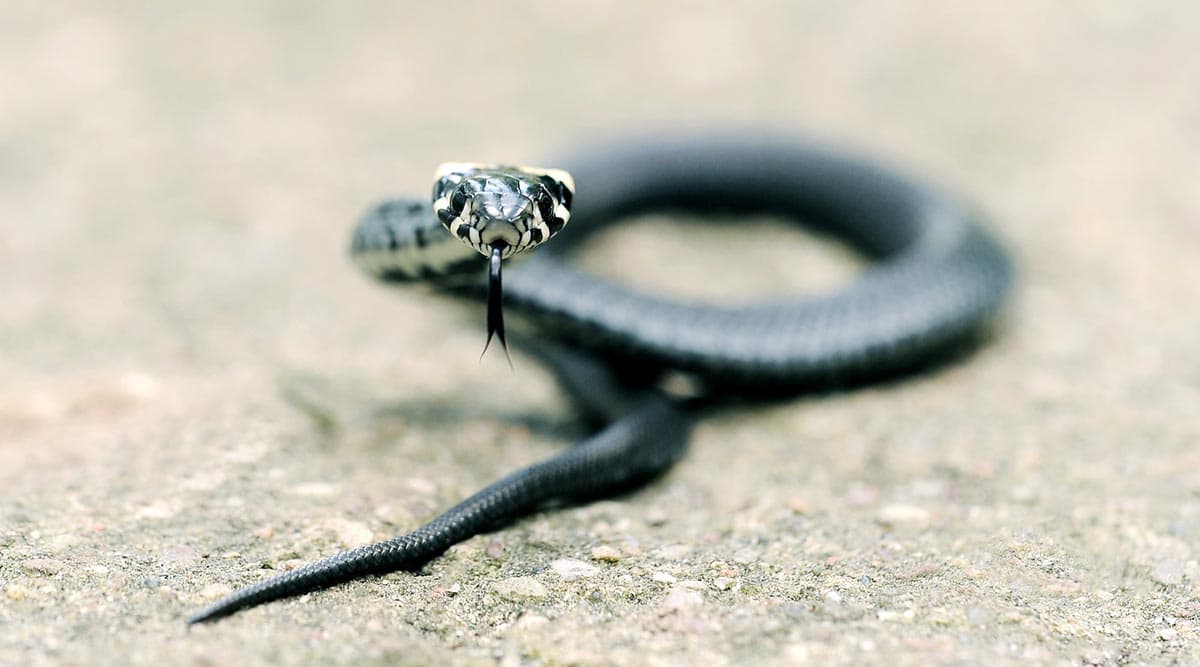 An Australian mother almost died after getting bitten by a venomous snake in her sleep. The incident happened last month, in her Brisbane home. Identified as 28-year-old Nikita Aldridge, she woke up to a sharp pain in her arm. But she ignored it, thinking it was her five-year-old dog, Freckle who might have scratched her. So, she went back to sleep. She did not realise until the next day, when she visited doctors who told her had she been a little late, she could have died. The mother of one still sleeps in fear, horrified if the same incident happens again. Snake Bites Man On Face While Opening Door, Scary Footage From Oklahoma Caught on Doorbell Cam. 
The incident happened last month. A nurse by profession, Aldridge had two small red puncture marks on her right arm. It was 4:00 am that morning. She heard the sound of her Maltese Shiatzu, barking. The single mother assumed that her pet had jumped on her and scratched her in the night. But hours later, the pain became uncontrollable.
She called a local snake catcher who confirmed she had suffered a snake bite. The snake-catcher took her to the hospital. The 28-year-old was put on a drip for several hours so that the flush of the venom is out of her system before being discharged later the same day. Man Teases Snake Live on Camera, Gets Bitten by the Reptile on Forehead! 
"I was asleep in bed and I woke up to a sharp pain in my arm and I was bleeding. I didn't think anything of it at the time because I've never experienced anything like this before. I thought the dog had jumped on me and I'd scratched my arm in my sleep," Aldridge told 7 News.
Doctors discovered that a slippery visitor had been in bed with her. And they told that had she not gone to the hospital, she could have died. "I just couldn't believe it when they told me what it was. The fact that it had been in bed with me. I was freaking out," Aldridge was quoted further in the same report.
Experts have identified the serpent as a venomous yellow-faced whip snake. Its bite causes excruciating swelling. The snake catcher searched the home she shares with her toddler daughter, but could not find it. They believe it is still lurking in her home. Aldridge is now struggling to sleep. Terrified by the thought of the snake, hiding in any corner of her house, when she has a two-year-old wandering around, Aldridge is worried.