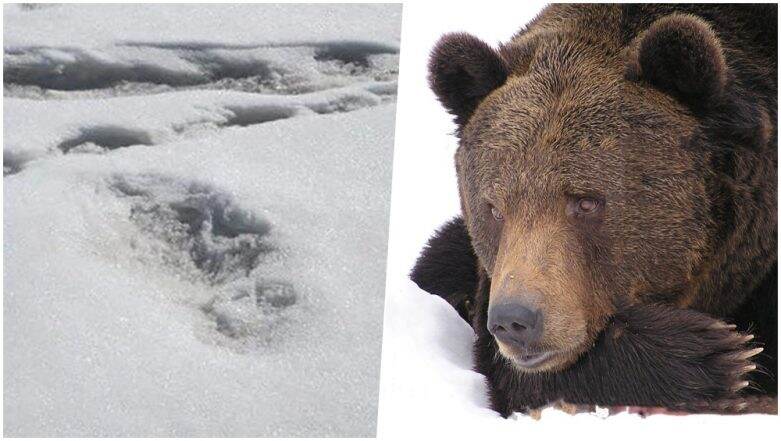 The Indian Army took the internet by a storm of all curiosity when they released a series of pictures of mysterious footprints found at Makalu base camp of Nepal. They claimed it to be a proof of Yeti, a mythical character that exists in Nepalese folklore. The pictures went instantly viral with more and more people speculating the existence of the Himalayan bigfoot monster. Scientists have given their view and say it could be mistaken for a bear or some other animal, but not a Yeti. So is Yeti real or not? Yeti Footprints' Pictures Turn Into Funny Memes: Twitterati Have a Field Day Sharing Hilarious Jokes on Himalayan Bigfoot.
The Indian Army tweeted the pictures and wrote, they spotted Footprints of mythical beast 'Yeti' measuring 32x15 inches close to Makalu Base Camp on 09 April 2019. But experts believe otherwise. Anindya Sinha, a specialist and professor at the National Institute of Advanced Studies, Bengaluru, said these footprints could be the pugmarks of the Himalayan Brown Bears. He told NDTV, "Sometimes, these bears walk upright on their hind legs and are known to leave impressions that make people believe that they have stumbled on tell-tale signs left behind by Yeti." Who is Yeti? Know Myths and Legends About The Abominable Snowman and Does it Really Exist?
Check Pics of Yeti Footprint Shared by Indian Army:
For the first time, an #IndianArmy Moutaineering Expedition Team has sited Mysterious Footprints of mythical beast 'Yeti' measuring 32x15 inches close to Makalu Base Camp on 09 April 2019. This elusive snowman has only been sighted at Makalu-Barun National Park in the past. pic.twitter.com/AMD4MYIgV7

— ADG PI - INDIAN ARMY (@adgpi) April 29, 2019
A similar opinion was given by The Wildlife Institute of India (WII) in Dehradun. GS Rawat, a senior scientist and dean of the institute said such footprints, bones and hair have been found in the past and they were of a black bear. He feels it is most likely of some large animal and the footprints can expand over a period of time. He said the army should have checked before mentioning the Yeti. He told in News 18 report, "They (Army) should have followed (footprints) as Yeti cannot disappear in the thin air. If Army or Nepal government (as the site is in Nepal) still feels there is something, then they should install camera traps."
So as far as the experts are concerned there is no Yeti but some animal footprints. Meanwhile, the Army also mentioned they tweeted the pictures 'to excite scientific temper and rekindle the interest.' The pictures sure fuelled enough curiosity in not just India but everywhere about the sighting of Yeti.