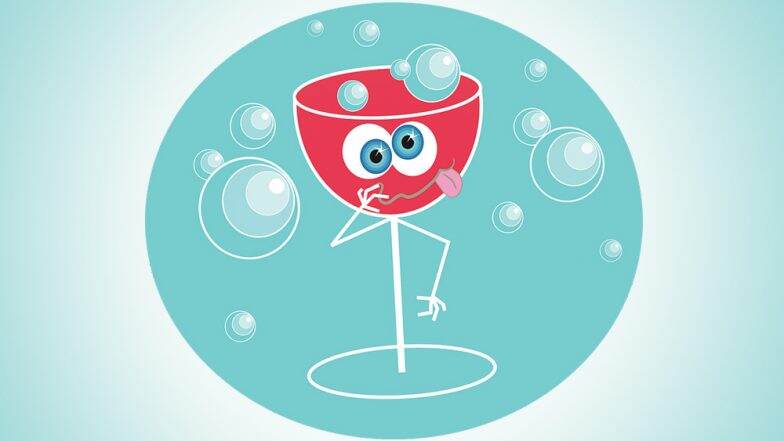 As a teenager, all of us have had some share of drunk memories. Drunk talks and antics are always embarrassing to talk about the next day, but two teenagers from Crawley in London got so drunk that they woke up in Barcelona. And as much as it may seem a movie plot, it happened in real life with Tara Hammersley and her best friend Jack Messer. The nineteen-year-olds went to buy food from McDonald's at Gatwick airport and ended up booking two tickets to Barcelona. They woke up on a flight, only to find out they were descending into Spain. Tara was so passed out she felt she had died and was going to heaven! Moscow-Bound Plane Forced to Land in Siberia After Drunk Passenger Onboard Tries to Hijack Plane & Fly to Afghanistan.
The two were partying in a nightclub when they started feeling hungry. They had carried their passports as IDs to get inside the club. But who would have thought it would get stamped to Barcelona! The two best-friends had quite a night and spent 4 days in Barcelona before they were too broke to return back to the UK. The two were enjoying a night in Crawley when they got too drunk and hungry and ended up taking a different country altogether. Drunk Seagulls Rescued After Being Found 'Confused And Disoriented' Near Beaches in Southern England.
Both of them have no clear remembrance of what happened and woke up only on the flight journey. Talking about the incident Tara was quoted in a Daily Mail report, "I don't remember this but Jack filled me in - the last thing I remember was being sick in the club toilets. Jack remembers booking the flights but can't remember anything after that. When I woke up on the flight I had no idea where I was - my initial thought was I had died and was on my way to heaven." The pair later decided to make the most of their drunken escapade. Although they did not have the money, they somehow managed through it. How do these kids go about taking such spontaneous trips? Or are we the only ones who have been amongst strict parents?