You know what date is today? Yes, it is 'May the Fourth' aka Star Wars Day. It is time to meet and greet everyone with 'May the Fourth Be With You' message, remember George Lucas's original Star Wars trilogy. The Twitterati just cannot stop talking about Star Wars characters from Han Solo, Yoda, Leia Organa aka Princess Leia, Rey, Luke Skywalker, Kylo Ren, Chewbacca, R2-D2, BB-8 and of course, Darth Wader. Everyone has joined in to celebrate the Star Wars Day by flooding the online media platform with Star Wars quotes, gifs, and memes. The crazy obsession over forty-years-old franchise that started with Lucas' Star Wars: Episode IV – A New Hope in 1977 followed by The Empire Strikes Back in 1980 and Return of the Jedi in 1983. Such is the love of fans of epic space opera media franchise that they have an actual annual holiday, Star Wars Day to celebrate the films, its iconic characters, its plotline and the massive cast with fun and enthusiasm.
The larger-than-life cinematic gem Star Wars needs no introduction. Following the adventures of characters living "a long time ago in a galaxy far, far away," Star Wars cemented its place in hearts of millions and millions of cinephiles turned ardent fans across the globe. One catchphrase associated with Stars Wars has been 'May the Fourth be with you'; do you know why?
"May the Fourth be with you" is spun off from the popular quote "May the Force be with you" that is often said in the Star Wars films. The pun sounds like the date May 4 and that is why the fourth of May was chosen by fans to celebrate Star Wars Day. Yes, the celebrations for the first time on the date was not done as a part of promotional or commercial activity but was solely decided by the fans of Star Wars film. Such is the cult following George Lucas's film enjoys.
Star Wars was launched with Star Wars: Episode IV – A New Hope in 1977 with the original cast of Mark Hamill as Luke Skywalker, Harrison Ford as Han Solo, Carrie Fisher as Princess Leia, Peter Cushing as Grand Moff Tarkin, Alec Guinness as Obi-Wan "Ben" Kenobi, Anthony Daniels as C-3PO, Kenny Baker as R2-D2, Peter Mayhew as Chewbacca, and David Prowse as Darth Vader.
Joining in the Star Wars Day celebrations, we will take a look at some of the most memorable Star Wars quotes, GIFs and memes. These can be shared with another Star Wars geek just like you!
"I find your lack of faith disturbing." — Darth Vader

"The Force will be with you. Always." — Obi-Wan Kenobi

"Never tell me the odds!" — Han Solo

"Do. Or do not. There is no try." — Yoda

"No. I am your father." — Darth Vader

"There's always a bigger fish." — Qui-Gon Jinn
And A Life-Changing Quote by Chewbacca
A little quote for all you @starwars fans - Have a great #StarWarsDay #MayThe4thBeWithYou #MayTheFourthBeWithYou #MayThe4th pic.twitter.com/OmHzZovPmM

— Steven Winterburn (@5tevenw) May 4, 2018
May The Fourth (Read: Force) Be With You!
Happy #StarWarsDay!#MayThe4thBeWithYou #MayTheFourthBeWithYou pic.twitter.com/SgSCzYVrhF

— Tsingtao (@tsingtao) May 4, 2018
"You like me because I'm a scoundrel. There aren't enough scoundrels in your life." - Bow Down To Harrison Ford's Han Solo!
Feliz #MayTheFourthBeWithYou a toda la Galaxia ( y Multiversos paralelos...)

De chico, todos hemos querido ser Han Solo de mayor... @pedroaznarruiz #MeToo pic.twitter.com/0XipVzLTTy

— Chus Esteban (@chusesteban4) May 4, 2018
Who is The Person Behind This?
Not sure who to credit for this, but it's ace. #MayTheFourthBeWithYou pic.twitter.com/fWF4NBemXL

— Dorian Gray 🇪🇺 (@DanielMRussell) May 4, 2018
Q: Why did Anakin Skywalker cross the road?
A: To get to the Dark Side.
....May 4th..... #MayTheFourthBeWithYou pic.twitter.com/lYVPp397FH

— Olly Lewis (@OLewis_coaching) May 4, 2018
Time for Some Epic Star Wars Memes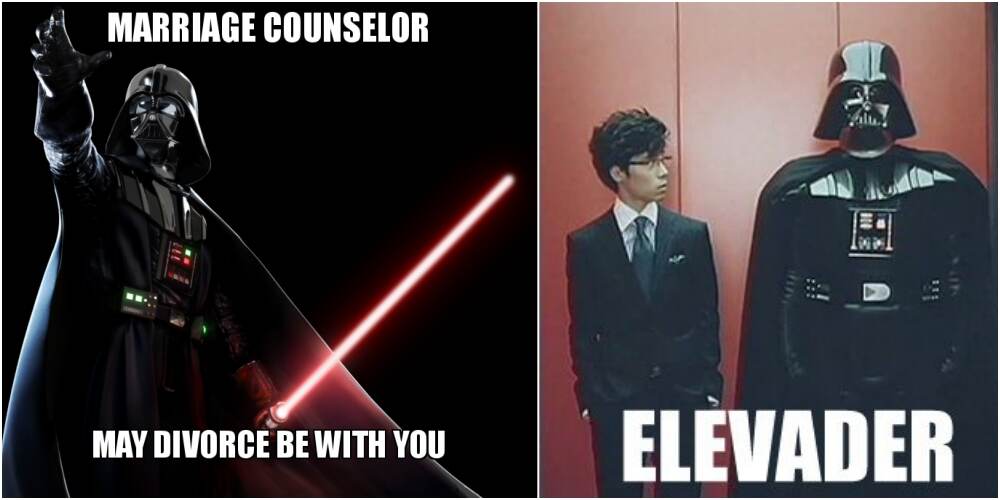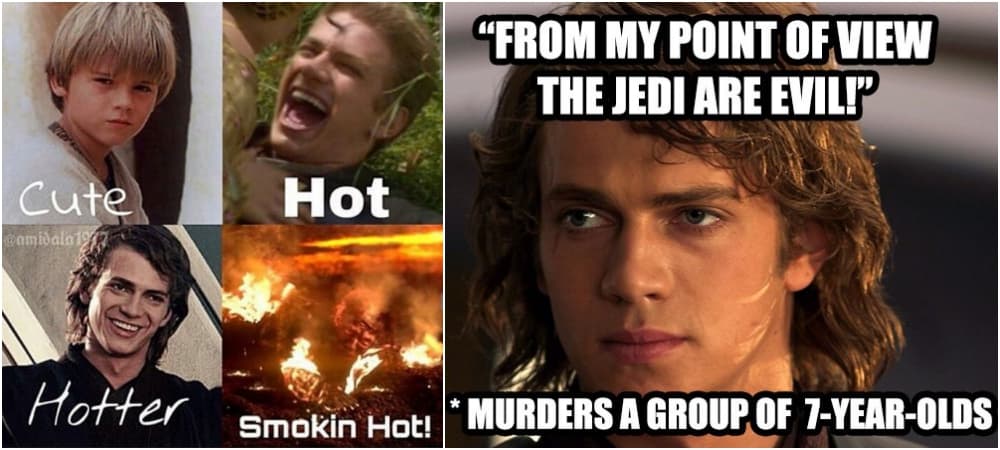 And, Our Absolute Favourite Star Wars GIFs
Beginning with This Child in Some Trouble With Darth Vader
That's My Line, Thanks for Saying it Han Solo
We Love You Carrie Fisher
That's Some Dance Skills, Yoda
Made on a budget of USD 11 million, the first film earned a whopping USD 775.4 million at the box office. In addition to humongous business, Star Wars was well-received critically and importantly struck a chord with the movie buffs who just could not stop showering the film and its cast with immense love. It was the start of the colossal love and support the movie franchise with fans giving a big thumbs up to television series, books, merchandises and just about anything and everything.
(The above story first appeared on LatestLY on May 04, 2018 06:24 PM IST. For more news and updates on politics, world, sports, entertainment and lifestyle, log on to our website latestly.com).