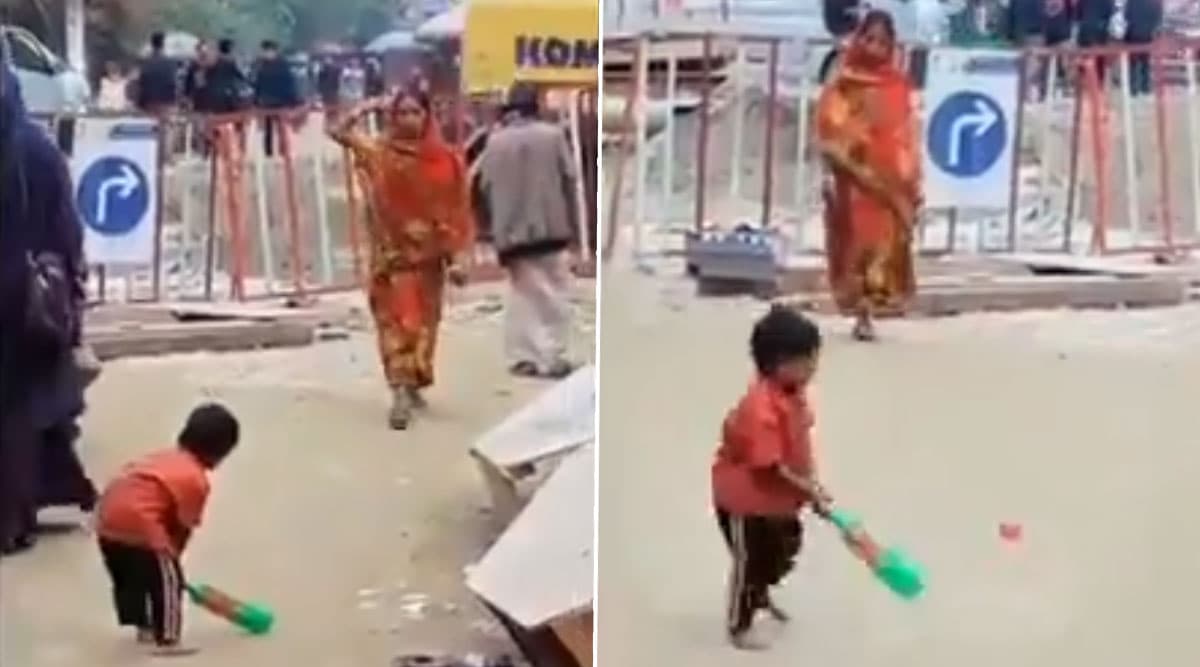 Every once in a while, social media throws up a video which not only wins hearts but also moist the eyes. In a similar video doing rounds on social media, a kid is seen playing cricket on the road with his mother. It is clear from the video that the boy and the mother do not belong to a privileged background or riches. However, the video is getting lots of love and likes as it shows the unconditional love shared between the mother and child. Video of Specially-Abled Boy Sprinting on Hands And Knees to Complete Run Wins Hearts, Twitterati Salute His Passion For Cricket.
The video was shared on Twitter by a user with the Twitter handle @vaishali_45. It is unclear from the video when or where it was shot, but the sheer content of the video clip proves that the love of a mother is unconditional and can weather all storms, including that of poverty. The boy is seen batting with a plastic bat and the mother does her best to help her kid by bowling to him. Year Ender 2019: Heart-Warming Viral Videos That Showed Us Love and Empathy Wins over Hate, Afterall!
Watch the Video Below
This is so beautiful. ❤

Cricket and Maa pic.twitter.com/hBjGRpp1qQ

— Vaishu♀️ (@vaishali_45) January 12, 2020
Former Cricketer Mohammad Kaif Also Shared the Video
Mother bowling, Child batting.

Just one word- Beautiful pic.twitter.com/Es1PVkOwZz

— Mohammad Kaif (@MohammadKaif) January 13, 2020
The video coupled with the emotional song only adds to the beauty of the moment. Even former cricketer Mohammad Kaif could not stop himself from sharing the heart-touching video.
While it is no strange sight to watch kids and children enjoy a game of cricket on the road, the sight of a mother trying her best to help her child enjoy a match is worth everything. It also goes on to show that one need not have the best equipment to play and enjoy, but only willingness and love for the game. As they say, a mother is a child's best friend.